About a week or two ago, the Master Trials DLC pack was released for the Legend of Zelda Breath of the Wild. This pack added in various new items and armour pieces, which were then scattered across Hyrule for players to find.
However, their locations were actually quite cleverly concealed here. Indeed, in most cases the items were placed in areas you either didn't know existed or wandered straight past without noticing. I mean, do you remember the Sage Temple Ruins?
Nope, nor do most people. It was completely irrelevant to your adventure up until this DLC pack.
And so with that being the case for most items, I've decided to help everyone out a bit. Namely, by providing a handy little walkthrough illustrating exactly where all this equipment can be located! You can see it in video form here:
Or continue reading for a text based version. So let's start off the walkthrough shall we? Complete with perhaps the best item addition in the entirety of the Master Trials…
Travel Medallion
Location: Lomei Labyrinth (north Akkala)
Use: Acts like a warp point you can return to at any time
Usefulness Rating: 10/10
Which can be found in the basement of the Lomei Labyrinth in North Akkala. Once you're there, just go dead south and you'll find the chest near the wall.
Here's a picture in case you can't pinpoint it: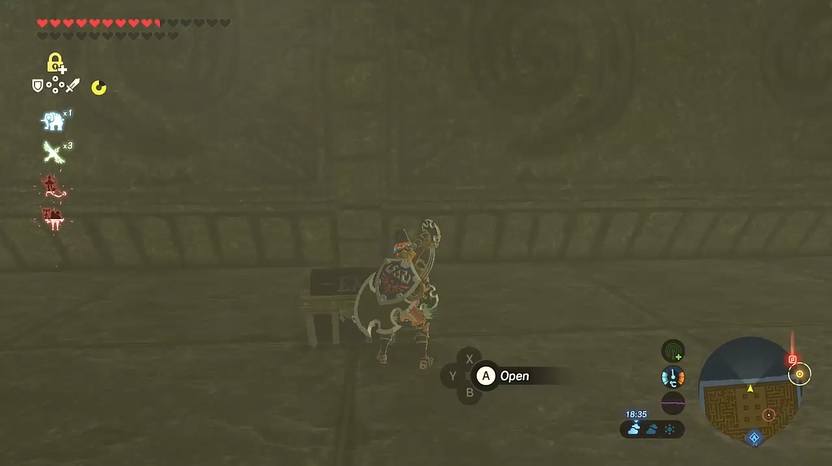 As well as a screenshot of the map showing where it is: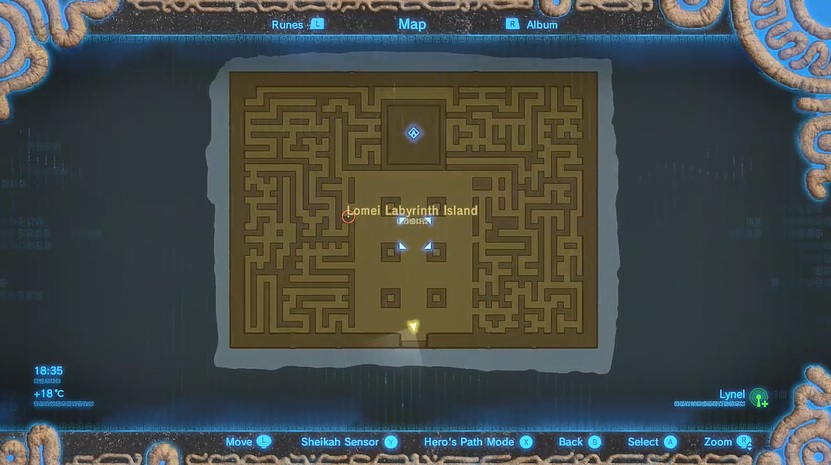 Just one small snag though:
Yep, this place is littered with Guardians. Indeed, this very room has five Decayed Guardians and three fully mobile Guardian Stalkers in it!
So once you've found the Medallion, you should probably get out of there, stat. Otherwise poor old Link is going to get his head blasted off by all the Guardians in the area.
Usefulness
But now you know where it is, how good is the medallion itself?
Well, it's actually pretty useful really. You just have to select it from your key items, click place and then warp to it like any other Shrine or Tower.
It's as simple as you could ever want it to be. However, the tool does have its limits.
For one thing, it doesn't work inside Divine Beast dungeons. So if you were planning to use it to bypass puzzles there for whatever reason, you'll need a new strategy. Same goes for shrines, which are again considered separate from the main overworld.
And quite a few other places too. Want to use it to get out of bounds in Hyrule Castle? Tough luck, the game detects you're not meant to be there and blocks the medallion. Same with most places where you can clip through a wall with the horse clipping glitch.
As well as anywhere which could be used to royally screw up the game's sequence. For example, if you try and place it inside the area where Yunobo will appear…
Then talk to Bludo to make him appear, the warp point will be automatically deleted. So a lot of the 'fun' uses of this thing have been blocked in advance.
But hey, it's still useful none the less. Definitely something worth picking up as soon as possible.
Phantom Armour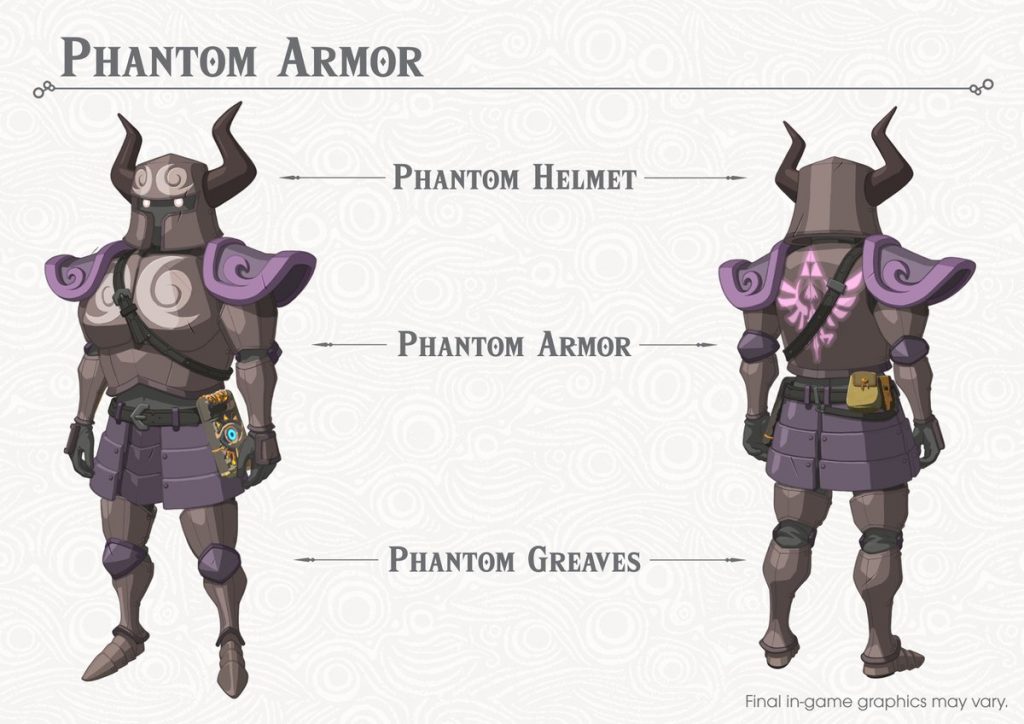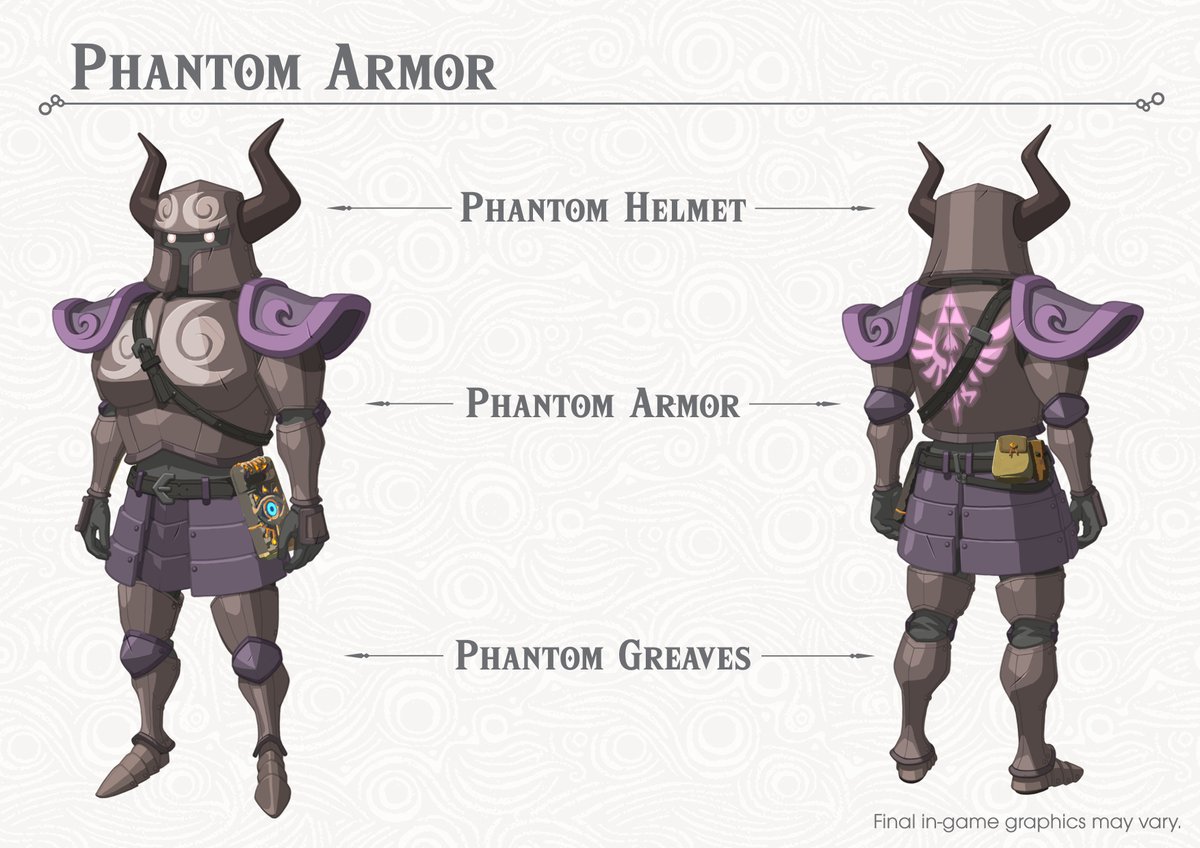 Defence Stats: 8 per piece
Effect: Increases your attack
Set Bonus: None
Usefulness Rating: 7/10
Which is also the case with the Phantom Armour. Why? Because it acts like the Barbarian Armour, and boosts your attack power for every piece equipped.