Back in the first DLC expansion for the Legend of Zelda Breath of the Wild, a new challenge dungeon called the Trial of the Sword was added to the game. Including [number] of floors where players have to defeat all the enemies present to progress, the area is basically BoTW's equivalent to the Savage Labyrinth or Cave of Ordeals from the prior games, with all the setup that implies.
Yet despite all this, one thing we never got to see here was exactly where this trial takes place. Where are the rooms located on the map? How do they connect together? What exactly is beyond those walls?
For the most part, it was impossible to tell. And despite the bomb clipping glitch giving us a very small hint about the matter, it too didn't offer too many thorough answers here. That's because bomb clipping drops us through the floor, and the only thing down there is an endless ocean with no practical way back to the surface.
But thanks to a new glitch, that's all solved. Yep, a new way has to be found that lets you clip out of bounds in the Trial of the Sword, and this one keeps you on ground level. How does it work?
Well, you know those small boxes you can move with Magnesis?
Yeah, if one is launched at you quickly enough, then it'll often knock you straight through thin walls and objects. This means that by building up energy with Stasis and then standing in front of the box as it blasts forward, Link can get sent hurtling through the Trial's walls and out of bounds.
Here's a short video showing the glitch in action:
As well as another showing how it can be used to skip to the end of the first part of the trial:
Which obviously breaks the speedrunning scene for this 'bonus area' wide open. What previously took hours now takes mere minutes, with most of the rooms being completely pointless as a result.
Yet as neat as all that is, it's not what we're talking about today. Oh no, we're interested in what else is outside those walls. What kind of 'world' the trial actually takes place in.
And as it turns out, the answer is 'a damn huge field you can explore at your own leisure'. Seriously, this place is enormous, and with the exception of the trial rooms in huge cubes, virtually empty and lifeless to boot. Indeed, it may well be about as big as the normal world map for the game, just far flatter and lacking in buildings or varied terrain.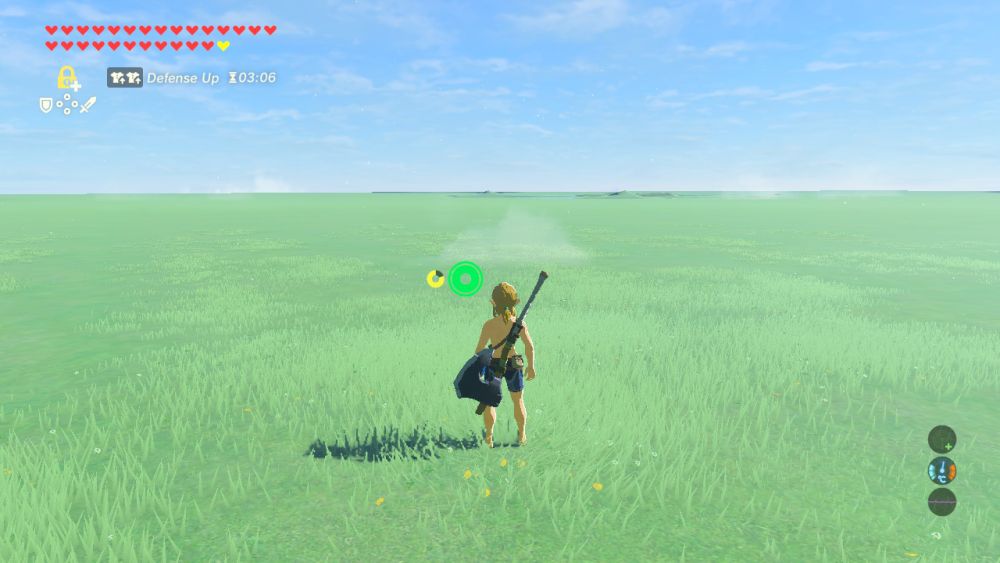 That said, there's still stuff to find here. Like the fact the main area is actually set on a giant cliff overlooking an equally large lower continent: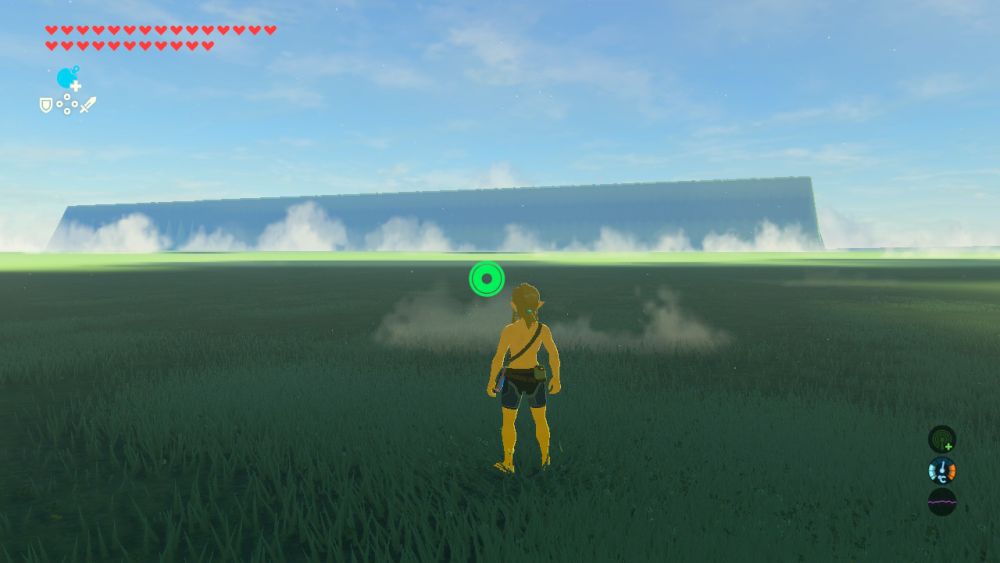 Or how the area with the Monks at the end is actually located at one of the edges of said cliff, and fades in as you enter: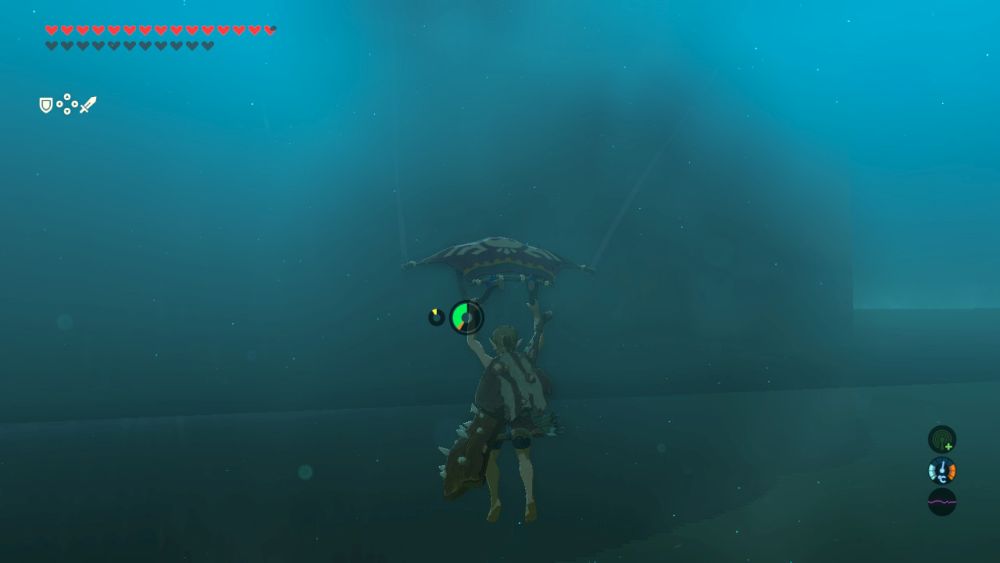 If you do go to the lower level however, you'll find some oddities there too. Like the water which quite literally comes above ground level at the edge of the world…