Since 2014, Source Gaming has been a rare kind of gaming site. Originally founded for the Smash Bros community and focused on translating Japanese interviews and material, they spend their time trying to debunk rumours and find the truth behind gaming controversies. They've talked about verifying rumours, found the origin of Wario's moveset in Super Smash Bros Brawl and found out what the Japanese audience thinks of various franchises as well as much more.


Above: The banner/branding for Source Gaming.
And now they're ready to talk about the site with us on Gaming Reinvented! So let's see what the Source Gaming folks have to say about localisations, gaming and Smash Bros, in our exclusive interview!
So let's start with a bit of backstory first; how did Source Gaming originally come about? What made you decide to make such a website?
PushDustIn: I was trying to blog for a long time. I had a couple of other ideas, including a blog where I review Community episodes or write about living in Japan. I decided that I should practice translating in my free time so I could improve my skill, and so I could eventually transition into a localization/ translation type of job eventually. Originally Source Gaming was going to house this huge comparison of Majoras Mask (Japanese vs. US vs. Pal, and the N64/ Gamecube and Virtual Console Release) but I found out a lot of the work was done by Glitterberri. At the same time I became very interested in rumors surrounding Smash for 3DS/ Wii U so I had joined Smashboards' Leak Group. There I became really interested in rumors, and researching them. Disproving them is a lot of fun!
Were there any other sites that inspired you?
PushDustIn: Legends of Localization, Kantopia, GameXplain and SSB4Dojo were the "main ingredients" of Source Gaming. If you think about it, our content is essentially a mixture of all those sites. I've been fortunate enough to have worked with all of those sites in some way over the past year and a half.
And once the site was up, what inspired you to become part of the team?
PushDustIn: Most of the staff was added from the former Leaks Group on SmashBoards. Nantendo had his own blog which I read, so I recruited him. Nirbion was a friend of GameOnion and after seeing my poor excuse of a header, asked if he could help out with SG. Soma contacted me on Twitter and joined pretty soon after.
Onto Super Smash Bros now, given the site was originally about that series. What's your history in the Super Smash Bros community? Did you play Melee competitively before?
PushDustIn: I've always loved Smash. In high school, I would play Melee for hours with my friends, and in college we played Brawl every day. I used to stay awake for the daily updates on the dojo, and I enjoyed the hype cycle even though I wasn't part of "the Smash community." I only joined the online community about 2-3 months before starting Source Gaming.
Soma: I play Melee competitively, have for a year and a half, maybe longer. I'd known it was played competitively since the MLG days, but I didn't really get back into it until "The Smash Brothers" documentary and EVO 2013. Although me and my friends stopped playing Brawl within a couple months and went back to Melee even as casual players.
Smash Bros is known for its rumours and questionable 'leaks' posted before an instalment's release date. Were there any of these rumours you actually believed at one point?
LIQUID12A: I, for one, was hooked on the Rayman hoax by ArtsyOmni. It seemed so legitimate with the effort Omni himself put into duping us. I was disappointed when it turned out to be a hoax(not heavily, however, since I approached it with skepticism in spite of the "evidence") since Rayman is a huge favourite of mine, but I'm glad it happened since it puts new perspective on what to believe and the lengths some will go to in order to fool the collective community.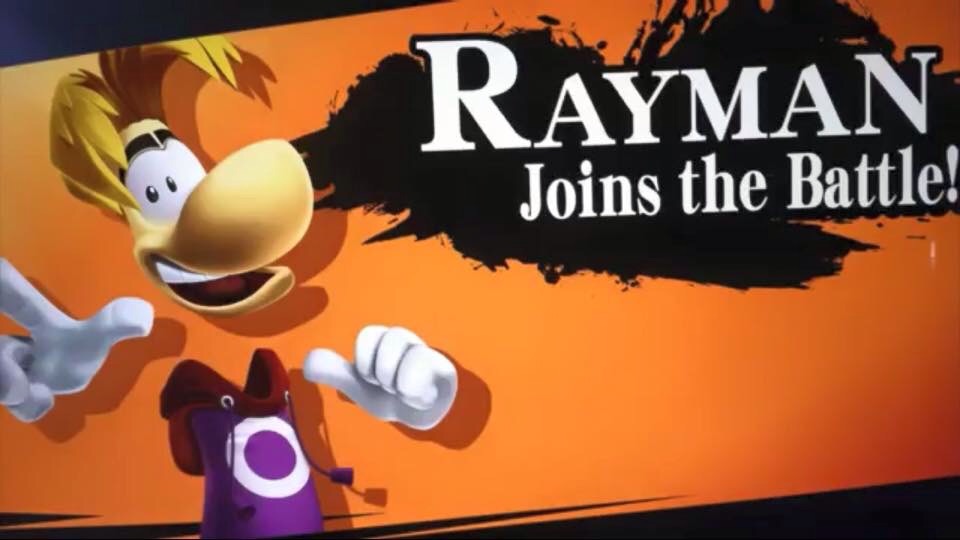 Above: LIQUID12A fell for this Rayman 'leak' before it was revealed as a hoax, as did a lot of other people.
Nantendo: I was quite a big believer of the Gematsu leak. I still am to an extent as I think he definitely had information, just outdated information. I will say despite my current thoughts it was pretty enjoyable when Robin appeared on Monado Monday and completely blew Gematsu away. It allowed for Smash speculation to begin anew.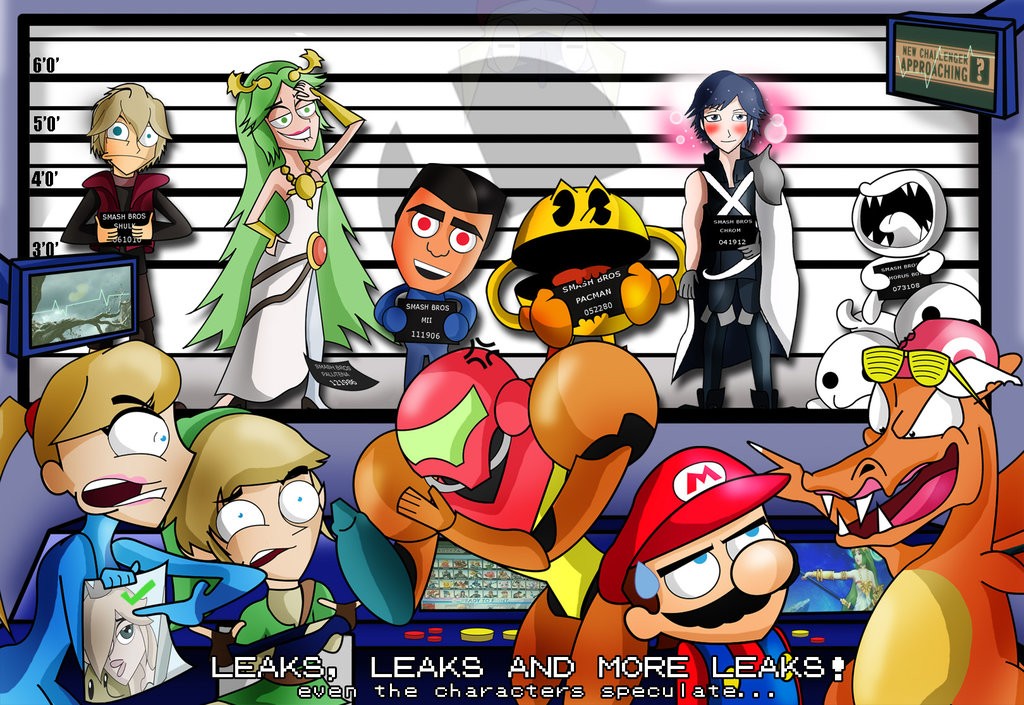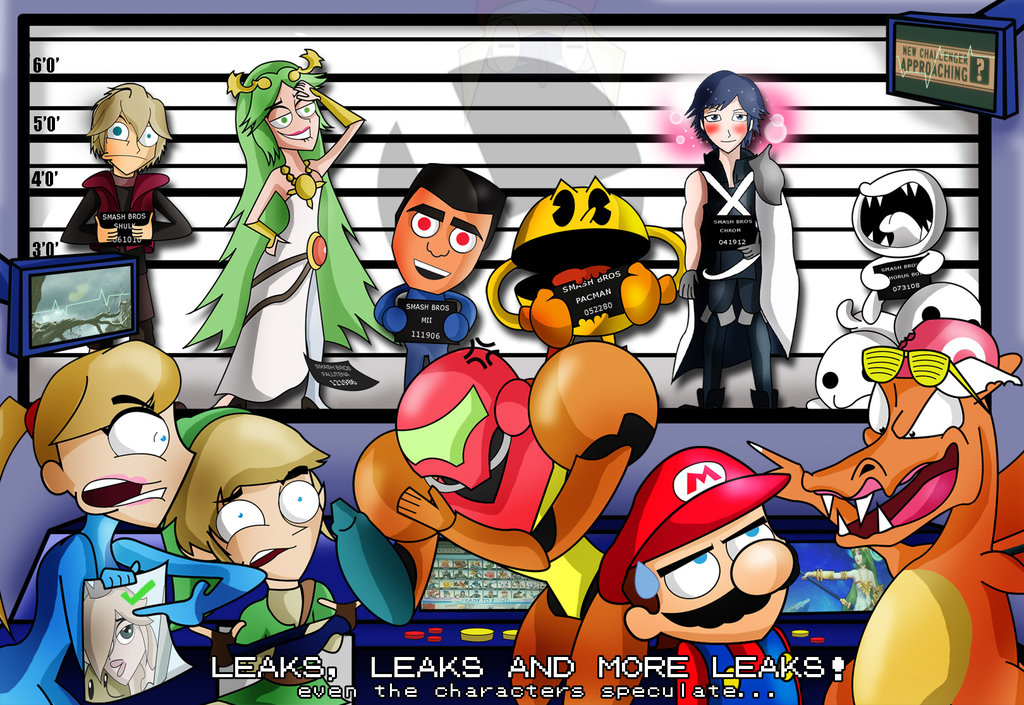 Above: The Gematsu leaks fooled a lot of people.
And for character choices, what's the story there? Masahiro Sakurai often makes some interesting choices with what newcomers to include, and they often don't seem to match the characters people are expecting. What's the logic behind the choices?
PushDustIn: Part of it is that Sakurai does like to surprise people. He seemed pretty happy with himself that (almost) no one saw Wii Fit Trainer coming. Another big part, and this was mentioned in his live stream, is that Sakurai has to figure out what the audience wants — especially the "silent majority". I know some people will roll their eyes when hearing that, but it's true. The fanbase that is extremely active with Smash is only a part of the larger Smash fanbase. Brawl sold over 10 million copies, and even /r/SmashBros doesn't have a quarter of a million subscribers. That's less than 3% of the sales of just Brawl. A lot of people Smash, and Sakurai tries to consider the whole fanbase — not just the hardcore community. That being said, he does generally pick pretty popular characters. These characters tend to be protagonists, or recurring enemies in a series. Geno was perhaps the most shocking translation we did…I rechecked that sentence several times to make sure it was correct.
Above: The Wii Fit Trainer was a surprising addition to Smash Bros 4
Which Super Smash Bros game is your favourite? The original, Melee, Brawl, the 3DS version or the Wii U version?
PushDustIn: I enjoy unlocking everything, and since Wii U/3DS have the most amount of content, I will say those games. Wii U has an edge over 3DS because of the GameCube controller support.
Nantendo: I am personally stuck between Melee and Wii U. Wii U is definitely the one that has the most going for it, feels the most complete with more content and a solid basis for future games. I want any future smash games to be based on Wii U. However, I cannot deny that I have a lot of fond memories of Melee and its Adventure Mode and I like to go back a revisit it from time to time.
Were there any character announcements that made you really excited? Like maybe Sonic or Mega Man or Pac-Man or whoever else?
And if you could pick one newcomer for the next Smash Bros title, who would it be and why?
LIQUID12A: Mewtwo and Cloud are tied for most exciting reveals for me. The former since he was my most wanted before Smash 4's release, and the latter because his inclusion seemed all sorts of impossible. And Cloud is how Ryu's reveal should have happened; completely untainted by leaks to ensure a huge nuclear explosion of excitement.
Above: No one expected Cloud to be a DLC character for Smash 4
In my completely biased world, I select Sylux from Metroid to join the next Smash title. On a personal level, it's a character I've loved for a decade now about to re-enter the spotlight within its series. I've covered the character objectively in three separate occasions on this site, so I encourage you to check out those.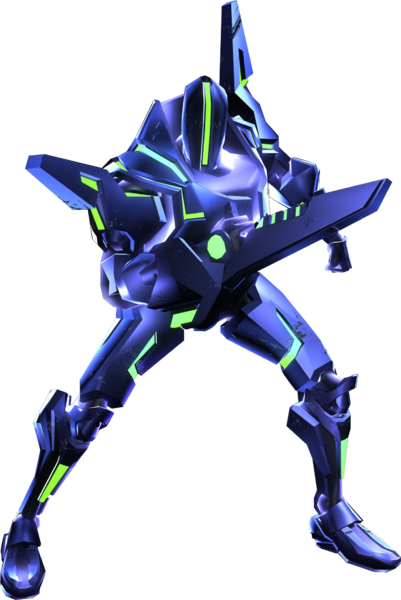 Above: Could Metroid Prime Hunters bounty hunter Sylux be a good character choice for Super Smash Bros?
Soma: I don't really care about Nintendo characters or the characters in Smash as, well, characters, and I don't really like playing Smash for Wii U/3DS all that much, so not really.
General localisation questions now. What misconceptions about localisation annoy you the most and why?
Soma: I personally find it pretty frustrating when people apply the "well, it's a translation, so you never know what he said, maybe you should ignore this" train of logic to our translations. Of course, it's a completely fair one if you don't know anything about the quality of the translation, but I like to think SG has a good enough reputation and that our translations actually are high quality, so you can't just dismiss what was said using that line of logic.
PushDustIn: Building on what Soma said, I don't think a lot of people realize that we proof our translations pretty seriously. Not a lot of sites do this, so I can understand the misconception. Especially if it's a controversial topic, we will discuss what is the best way to translate it.
When I was first starting to study Japanese, I thought that the literal translation was the best way. After living in Japan, and having more exposure to Japanese I realized that literal translations are not always the best. I saw on a toilet here that they translated Ongaku (Music) as Privacy. At first, I was wondering why they didn't just use the literal translation — after all ongaku is a pretty simple word. But I realized that privacy better defines that feature on the toilet. Foreigners unaware of that toilet's feature would better understand because they opted not to use a literal translation.
A less weird example is how place names are romanized in Japan. Kumamoto Castle might be written as Kumamotojyou Castle on signs. If you speak a little bit of Japanese, then you might ask yourself, "Why did they write Kumamoto Castle Castle?" I'm guessing the reason was that when foreigners ask, "Where is Kumamotojyou Castle" the locals will at least pick up "Kumamotojyou" and be more likely to help.