He's been remixing music for years. He's redone the Wario Land 4 soundtrack. And with experiences in everything from video game Let's Plays to livestreams and tournaments, he's turned his a channel into a mini success with thousands of fans.
But until now, few people know much about the guy behind the YouTube channel. Who is Jack? Where did the idea for Blue as a character come from? Why did he choose the songs he did to remix?
We find out this (and much more) in our exclusive new interview with BlueJackG! Hope you enjoy it!
1. So let's start with the obvious one here. Who are you? What is your personal story here?
Who? Jack or Blue? Hahaha! Seriously, I'm just a guy who happens to play video games and admire them for all details they have. Some don't realize how beautiful games can actually be! I came from a place where making friends wasn't easy, and getting bullied too. Sounds cliché, right? Well, I wouldn't be here if these wonderful games weren't there after school! My Game Boy was my best friend, to the point that I wondered what these 8-bit tunes would sound like with real instruments! My life isn't really too interesting, although I can say I have a strong imagination, something I was praised a lot, and still am!
2. And how about that of your character? It's not often that a YouTube channel about video game remixes has a mascot…
Oh, Blue? She just crashed here, back in 2008! When I created the channel, I needed a brand, and I wanted to create an identity; something unique that would work as my own. When I created the channel called "BlueJackG", I thought maybe a pair of contrasting characters would be fun! Based on Rhythm Heaven and WarioWare styles, I created the first designs of Blue, which became quite popular at the time! I also based her personality on some good friends of mine, and at the end, she became almost my opposite, contrasting with myself. That's also why I picture myself wearing red colors, by the way! I know there's so much potential there, but I don't really have the skills to give both Blue and Jack their own show.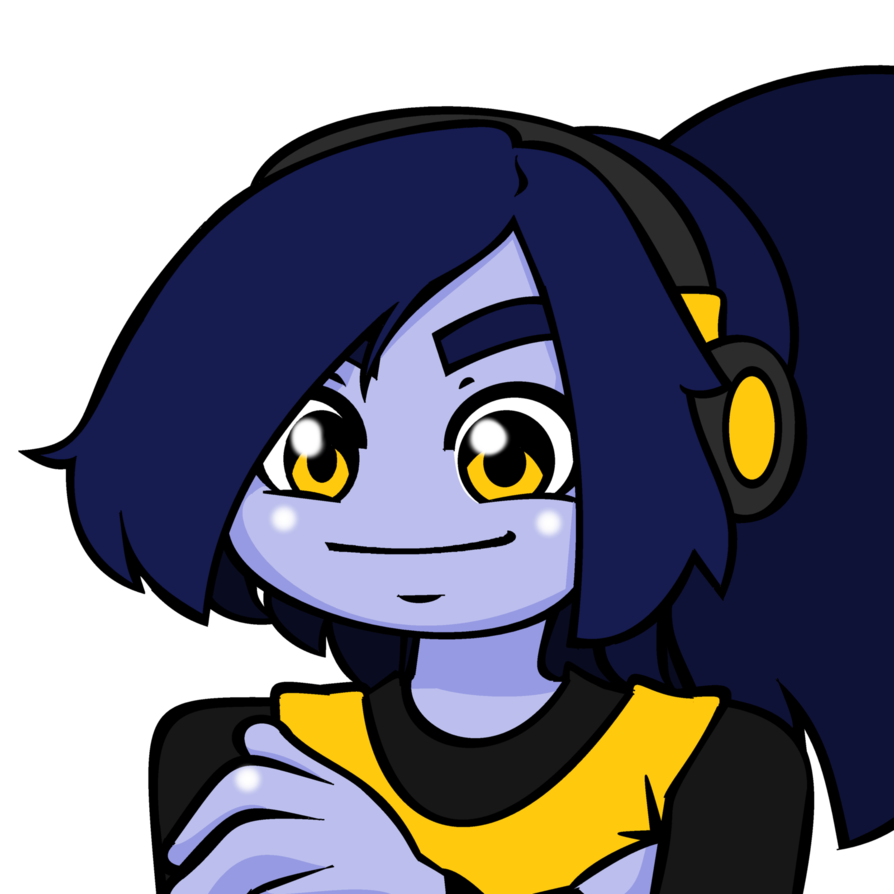 3. Either way, what's your history with gaming? What game did you originally start with all those years ago?
Let's see… I got my first console way back, not sure exactly when, but I remember it was a clunky old Game Boy, that came with Tetris. My parents got me Super Mario Land with it, and those were my first steps in gaming. I also got a Super Nintendo, where I could play Super Mario Kart, Aladdin, the Lion King and, my favorites, the Donkey Kong Country trilogy.
It wasn't until later that I got the chance to play Super Mario Land 2, the game that made be a fan of Wario! You don't even realize how shocked I was when I then got my copy of Wario Land; I thought I was dreaming! I wasn't a huge gamer back then, and what my parents would get me, is what I would play, so it's not like I could decide what I wanted or had any way to choose. Although I am still sad that I haven't had the chance to get a N64, since, at the time, I got a Playstation One instead.
I wasn't sad, but I can say now that I didn't grow with Super Mario 64, but instead, with Crash Bandicoot. What would I have become if I actually got the Nintendo 64 instead, I wonder….
4. Moving on YouTube stuff now. How do you pick songs to remix anyway?
The music selection comes from anywhere, really. Sometimes I pick a game that pops up in my mind, other times I follow requests and suggestions, and sometimes they're just related to what I play on the channel, to accompany the series. The idea is to create that nostalgia "slap", whenever I upload a new remix, trying to stay as close as I can to the original composition. Also, I always try to keep it retro, just to create that effect on people and also because remixing or remastering a track from older games makes it sound more unique.
5. You also seem to be a pretty big fan of the Wario series, based on the amount of remixes from the series. What got you interested in those games as well?
Childhood… I grew up with the greedy man, and I am glad I did, being offered one of the most wonderful and well designed franchises of all time. Wario always intrigued me, as a character: being a goofy looking super strong but super fat and greedy character, collecting riches and bashing through enemies like butter. Also, like I said, the games are wonderfully crafted, offering fantastic controls on some creative level design, all of it coated with great and memorable scenarios, beautiful graphics and music, and a really simplistic story.
6. How about the Wario Land 4 remix project you did recently? Where did that idea come from?
Oh, that project was, actually, a challenge from the Wario Forums, if I remember correctly. I remade one of the tracks and someone challenged me to do the whole soundtrack, so I did, I worked on it night and day and uploaded daily, fixing details each track. I'm not really done with it, but I don't know when I'm going to finish! Not much left, though. This project was also a dream of mine to see the Wario Land 4 soundtrack be remastered in HD format, hopefully we can see a remake of the Wario Land series soon(?)
7. And did you find it amusing how at roughly the same time, someone else on Wario Forums was also remastering the game's music?
You know, when that sort of thing happens, it's really nice to know we're not alone in wanting to have the soundtrack remastered! If I remember correctly, that was yet another project to use the soundfont from the WarioWare games to make the soundtrack sound like as if it was made for the Gamecube, and that sounded so great! When fans unite, we can do great things!