As you know, we've interviewed quite a few different people here on Gaming Reinvented. We've interviewed Judge Spear and the Fusion Gameworks team about Mushroom Kingdom Fusion. We've talked to Shesez about Boundary Break.
And well, with BlueJackG and Loeder among others, we've also interviewed quite a few music remixers too. It's quite the motley bunch as far as interviewees are concerned!
But this time, we've something a bit different. Why?
Because it's not a fan game developer or YouTube personality! Nope, this time it's with the developers of an interesting game known as Soul Reaper. So, what is Soul Reaper anyway?
Well, to put it simply…
It's a top down RPG which mixes elements from Final Fantasy, Diablo, Pokémon and the Legend of Zelda series.
So here's how it works. You're a grim reaper called Soul Reaper, and you have to explore a mysterious cave called the Vault in order to collect souls. These souls in turn are held by various enemies (like knife wielding squirrels and psycho fish), and can be used for abilities in battle once you collect them.
Either way, it's an interesting little game, and one we definitely recommend checking out. But hey, enough of that! Onto the actual interview!
So, let's off with some personal history now. Who are you? Who are the people working for Power Level Studios?
My name's Danny Forest, I'm a software engineer/game developer from Canada. I'm currently a nomad, travelling the world while working on our game: Soul Reaper. Power Level Studios is composed of people from USA, Hong Honk and South Africa, now living in Toronto, Canada (with one exception). We are one producer/designer/developer, three 2D artists and one 2D animator.
And how did you get into video games to begin with? What era of gaming was your first?
I was born in 1986, during the NES era. I have a brother who is about 5 years older than me and loves playing RPGs, so I grew up playing The Legend of Zelda, Final Fantasy and Dragon Quest (Dragon Warrior in Canada back then) in my early years. And I have no idea how I did it, but I remember finishing Zelda and Final Fantasy 1 when I was only 4 years old, without speaking a word of English. I'm sure I got some help from my brother, but I like to think I did that by myself!
Any games you really enjoyed, perhaps those which can be considered an influence for your later work?
There are so many! I have always been a big RPG player and have been a great Square Enix follower. When two of my favourite companies merged, Squaresoft and Enix, I was so happy. To me, it meant more better games. I was mostly right I think. I'm very much inspired by all Final Fantasy games before XI. I love Tri-Ace games, especially Star Ocean 2 and Valkyrie Profile. The ancient cave in Lufia II was the original inspiration for Soul Reaper. The Zelda and of Mana series have always inspired me as a developer. I'm also a really big fan of the 2D Castlevania games. And I can't count how many hours I've sunk into Diablo 2. There's definitely more than that, but you get the idea; I love RPGs!
What about your history of video game development. How did you first get involved in that?
We got our first family computer pretty late; At that time, I was 13 years old. I already knew that I wanted to make games growing up. I searched the best ways to make RPGs at the time and found RPG Maker 1998. That tool was amazing for the time! I was able to make games so fast and learn about game design early on. I was able to make a game inspired by the Suikoden series.
Looking back, it was probably pretty bad, especially with my limited English skills. I then followed with RM2K, Game Maker and BYOND. Game Maker introduced me to conditions and loops and BYOND introduced me to coding. I was about 16 years old at the time I think. I released my first MMORPG on BYOND a few months later. Many people tried it, but it was taken down very quickly. I called it Final Fantasy Arena, and used spritesheets I found of FFIV-FFVI. For some reason, I didn't understand why it was taken down haha!
It also seems like you've worked at a fair few development companies before starting Power Level Studios. How did you get involved at those?
My first paid job in the industry was with XMG Studios in Toronto. It was a 4-month coop term with the university. Before that, I had worked for the Government of Canada and started two companies: one in software development and one in organizing local video game tournaments. XMG hired me because of my entrepreneurship and my previous experience in developing games. I had pretty good grades in software engineering classes too, but I think it didn't matter as much. I worked on Drag Racer World, which did great until CSR crushed it.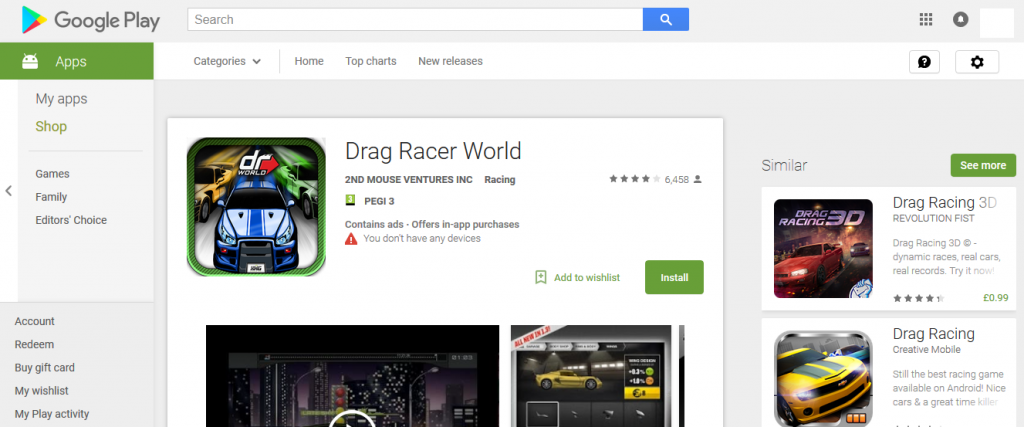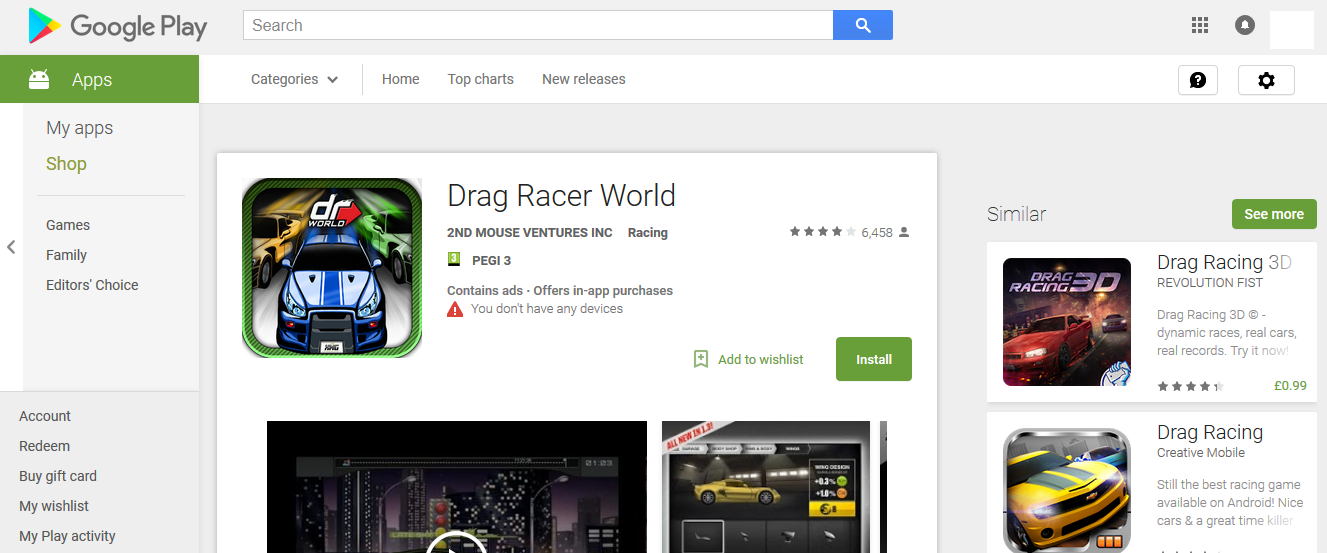 For Massive Damage after, I was pitching a self-improvement gamification company to a Montreal incubator called Year One Labs. Things were going smoothly, but they only had funding for 5 companies. I think mine was 6th in line. Their top company, Massive Damage, were looking for a backend developer and so we joined forces. I built Please Stay Calm's backend from the ground up and became producer two years later.
For Sauropod Studio, well, one of the founders is a good friend of mine. We met when working at the movie theatre in Gatineau a few years before. He needed a backend engineer and I was looking for change. I also helped with some frontend stuff and artificial intelligence.
Was there any particular reason you chose these companies to work with? Did their game projects grab your interest more than others that other development companies may be working on?
XMG Studio was one of the only video game companies that applied for the program at my university back then. They had created innovative AR games and I thought that was unique and cool. Massive Damage was building the world's first location-based MMORPG for mobile and I was looking to improve my backend skills so it made sense to me. And I had met the founders before and we got along really well. We were a great team together.
When moving to Sauropod Studio, I had to choose between them, GameHive and Uken. All three projects could not have been more different. I had friends or connections at each of these companies, so that was made easier. I first declined Uken because I don't think I was a good cultural fit. The company was a little big for me, so my entrepreneurial spirit probably would not have worked there. I then declined GameHive because the commute was too painfully long. So I chose Sauropod Studio. Castle Story was a really cool project, and the backend was built in python, which I had no experience with (major plus for me).
And what inspired you to start your own company?
I had started three companies before Power Level Studios, but it was the first in video game development. For me starting a new company was a no brainer. Being entrepreneur is in my blood; I can't help it, I need to start stuff!
I started Power Level Studios because I love making RPGs, and the companies I worked for in the past didn't really have interest for them. Please Stay Calm was a very light RPG. I wanted to build another great old-school-style RPG like Lufia II and Final Fantasy on SNES, but for newer generations of consoles.
How about the name of it? Did Power Level Studios just come from RPGs in general? What was the thought process here?
Yeah, it pretty much comes from my love of RPGs. It's a well-known term for RPG players, so I thought it would be easy for potential fans to remember the name. Not necessarily the best for SEO though haha!
I basically searched keywords/keyphrases from RPGs and picked the one I thought would sound the best and be the most unique and recognizable.
Rogue Sharks Arcade seemed to be your first game, and it was pretty damn successful. Did you imagine it'd have 3 million+ players?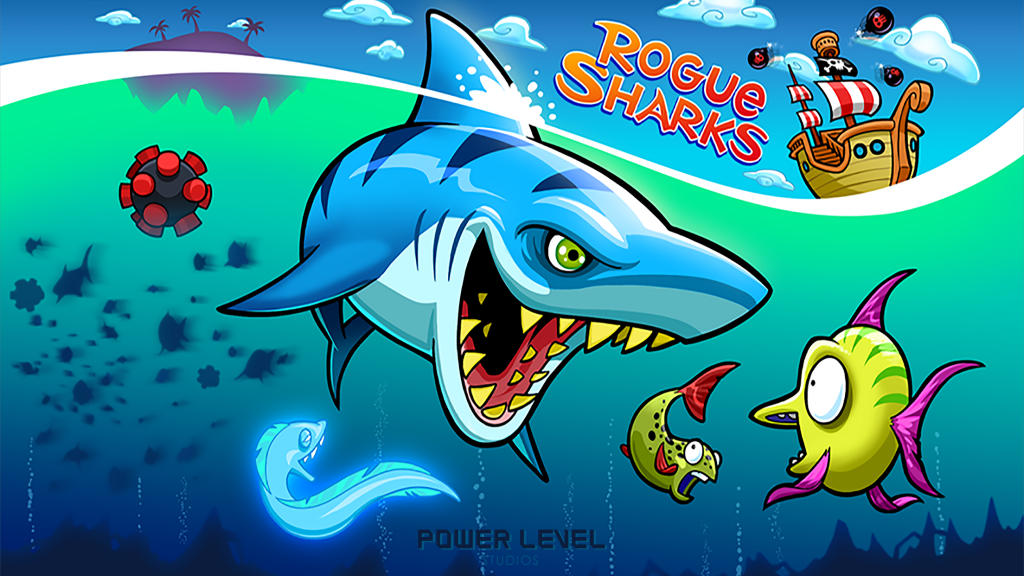 Haha, this one's a good story I think. Rogue Sharks Arcade was some kind of "accident", both the game itself and its "success".
I started working on Soul Reaper back in September 2013 and came to the realization that the game was way too ambitious for a first game. I would need money to hire artists and more, but didn't have the money. So I thought making a simple mobile game, similar to the classic gravity-based helicopter web game, would be my way out. For some reason, Sharks was the first theme that came to mind. I thought Rogue Sharks would take one month to build. I had limited Unity experience back then, but that's not why it took much longer. It took about a year to build.
The game just wasn't fun enough by my standards, so I re-did it a few times with different mechanics. I released Rogue Sharks Arcade two months in, since the game had enough content to be a full-game loop.
I released it on the web on Kongregate and was hoping to get feedback so I could improve it for mobile after. Money was not the target here. About 200 people played it on Kongregate and had a score of 3/5, confirming my assumptions: it's not a very good game.
But here's the interesting part: how did I get from 200 players to 3M+? The short answer: it was stolen and put on MANY other websites around the world. You see, I was too dumb to protect it, and I didn't even put my company logo or the game title in the game, so people just rebranded it and claimed it as their own. It got featured on lots of Chinese and Russian websites. There was no English text in the whole game. Everything was icon-based, so it was accessible in any language.
BUT, because of that incident, I got exactly what I wanted: feedback. With 200 players, I got close to 0 feedback, with 3M+, there were plenty of players to give feedback. I had to track websites down and translate feedback back to English, but still, there was lots of feedback. But that's not all, I was tracking everything in the game using Game Analytics. I knew exactly how people were playing, so I knew how to improve the game for mobile.
But then at that point I was travelling around the world with my wife for about a year, so I didn't have much time to make the mobile version. But I did it anyway. I stopped Chiang Mai, Thailand, to work on it for one full month and finished it. So Rogue Sharks for mobile exists, and is a much better game than Rogue Sharks Arcade on the web. I never released it though, because it's still bad in my opinion. We were in 2016 then and there's millions of games in the App Stores. A lot of them are great and have a much bigger budget than we had at the time. Unless I found a good partner to release the game, I figured there was no point releasing a game no one would discover and play.
Plus, we're Power Level Studios, we want to make great RPGs, not game genres we know nothing about.
So yeah, the game was "successful" for what we tried to achieve, but definitely no commercial success. And yeah 3M+ was definitely not expected!