A few days ago it was revealed that Game Freak are releasing a new DLC for Pokémon Black and White. It's a Zekrom for Pokémon Black owners, and Reshiram for Pokémon White owners. This event has already been for Japan some months ago, because of the release of the new movie. However, the ones sent to every other country has this description:
"1st Year Anniversary", which probably refers to the fact that it's one year since Black and White's release.
This event is available for all countries except for Japan, and will be started on the 10th of March. The event will be available until the 8th of April.
In addition to this event, there's also a new Dream Home in the dream world. If you bring the Reshiram or Zekrom you get, to the new Dream Home you'll get a Reshiram or Zekrom C-Gear Skin.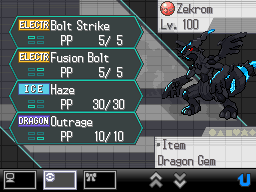 Image by Serebii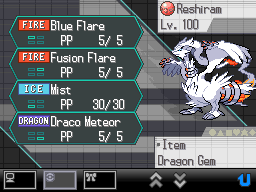 Image by Serebii