Apparently one of the Paper Mario videos was stolen, so I've updated it to the latest version. Thanks to the Loney Goomba on Twitter for making the video in question! And to main_gi for reporting it!
Usually, most criticism of a game or show tends to happen after it's been announced for a while. Like say, when a new trailer shows off a character that everyone immediately dislikes. When the game is released and turns out to be broken to hell and back. Or heck, when the game just turns out to be utter crap and doesn't live up to early expectations.
But then, you have the times where it all goes pear shaped right off the bat. Where for good or bad, the fanbase/public/internet immediately hates a new game the minute it's been announced. Maybe it doesn't look very good and people's expectations are sent crashing through the floor. Maybe it's nothing like the original and the fanbase now wants to storm the developer's office in an angry vigilante mob. Or hell, maybe the reveal was done in such a batshit insane, stupid way that marketing experts worldwide are smashing their heads into the wall at just how poorly thought out the trailer was.
https://www.youtube.com/watch?v=FQa9zWK5XJA
Above: Just your stereotypical angry mob!
And that's what this is about. Here are the six most controversial video game announcements. The games whose trailers and announcements were so poorly done that the internet collectively lost it minutes afterwards.
Wii Music
So let's start off with an extremely infamous game. Back in 2007 to 2008, the Wii was on top of the world. Super Mario Galaxy and Mario Kart Wii were doing great, Super Smash Bros Brawl had been released to mass critical acclaim and well, everyone thought E3 2008 was just going to continue the trend. Afterward, we're on top of the world! What could possibly go wrong?
This.
After one hell of a boring, mostly uninspired E3 presentation, Nintendo announced a mystery game.
Cue Wii Music. Or more accurately, cue a 'band' of Nintendo employees badly trying to play the Super Mario Bros theme by waving Wii remotes around on stage:
In one foul swoop, any chance of Nintendo doing well at E3 that year was blown straight out of the water. They'd do better in the next one (thank you Donkey Kong Country Returns!), but in 2008, Nintendo was the laughing stock of E3.
Oh, and what become of Wii Music?
Not much. No one really gave much of a damn about it, it got discontinued really quickly and as of now, even Nintendo has basically forgotten that it even exists.
Banjo-Kazooie Nuts and Bolts
Which brings us onto this game. One which a significant portion of the Banjo-Kazooie would prefer to forget. And to be honest, it all came down to one thing:
Bad expectations.
Basically, trailer 1 for 'Banjo-Threeie' promised a normal Banjo-Kazooie game. Okay, we never got to see any real game footage, but it showed Banjo and Kazooie using their special moves to try and break into a locked room and gave glimpses of a HD version of Spiral Mountain:
Unfortunately, that's not what we got. Instead, we got this:
Oh boy. Suddenly, our (maybe second) favourite platformer star was driving vehicles and doing random missions in strange and somewhat generic worlds, with the actual platforming few and far between.
That didn't go down well. Why? Well, imagine if you saw a new Metroid game announcement, and then it turned out it was Metroid RC Car Racing. And was an online only, multiplayer focused title.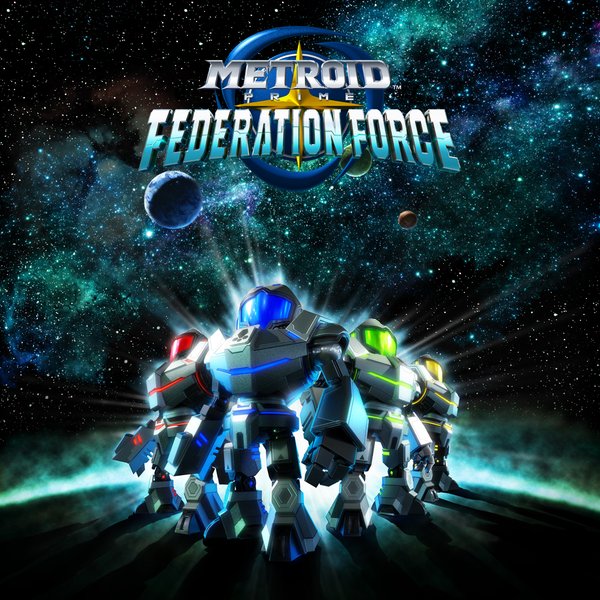 Above: We'll get to that.
Of course, the controversy when the game actually came out (hello LOG basically saying old school Banjo was crap and that kids nowadays would never play it) made the trailer controversy look tame, but it wasn't well received regardless.
That still, it still got better received than…
Young Conker
Two Rare series in a row? Yep, and if you think what Rare did to Banjo was bad enough, just wait till you see what they did to poor old Conker:
Seriously, what the bleeding hell is that thing? It looks like a dehydrated rat in a space suit! That's not Conker! It's got the same voice, sure. But the game doesn't look to play like a Conker game, the characters look horribly off model and absolutely no one thinks it's a good idea.
And if you think I'm exaggerating here… well, just look at that dislike counter. 1000 or so likes compared to nearly 25,000 dislikes. That's not so much a vocal hatedom as much as just about everyone's who watched it thinking it's terrible! Even die hard Rare fans couldn't manage to defend this thing!
On a more positive side, some negatively received games can turn out to be really good…