Yesterday, the Nintendo Switch firmware got another upgrade. Known as version 10.0.0, this one added various new features and settings to the console, including controller remapping and improved data managements.
With the most interesting of the bunch being the former. That's because as the title suggests, it lets you remap any and all button controls for any and all connected controllers. As a result, you can now have any button on the joy-cons or pro controller act like any other one across the board, and even save multiple different configurations for the same controller to boot.
So if you wanted to have five control schemes for each of the Joy-Cons and Pro Controller, that's now entirely possible. Pretty nifty.
As is the ability to transfer more data between the system and SD card. That means you can transfer data for DLC and updates whenever you like, letting you continue using it even when the SD card is switched out or replaced. It's especially useful for people like us who downloaded DLC for games like Smash Bros Ultimate or Luigi's Mansion 3 while their SD card was included in the console, and now have the system freaking out every time its booted up without said card present.
The update also adds the ability to bookmark news in the news app too. However, said bookmarks are only available when the console is connected to the internet, and bookmarks for a post cannot be viewed if said post is later deleted.
Finally, six new avatars based on Animal Crossing New Horizons have been added:
And the options available for Display Play Activity and Delete Play Activity have been moved from Friends Settings to a new Play Activity Settings page.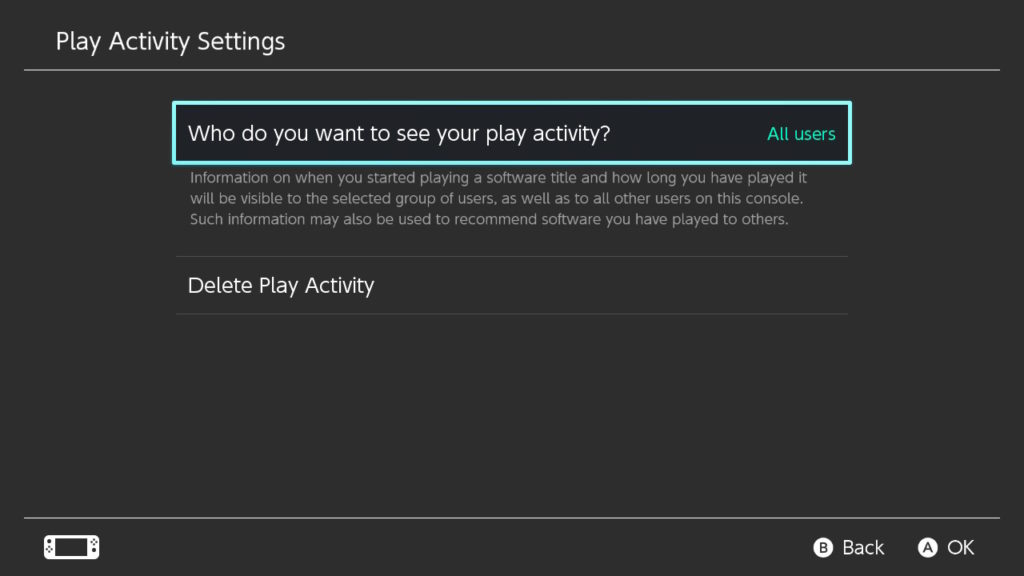 There have also been firmware updates released for the Joy-Cons too, which can be accessed by going to the Systems and Controllers page in Settings, then choosing the option to Update Controllers.
So yeah, that's everything from the latest Switch update. There's some neat stuff here in terms of controller remapping and data management, and some minor tweaks for the rest.
But what do you think of it all? Are you happy with these new settings? Have you already updated your Nintendo Switch console?
Tell us what you think here in the comments, over on the Gaming Latest forums, or in our Discord server!
Source:
Nintendo Switch Update Info (Nintendo of America Support Site)