As you know, Nintendo held a presentation earlier today where they revealed the next character for Super Smash Bros Ultimate. In this presentation, they revealed which ARMS character would be joining the game in the second challenger pack, after endless speculation about the subject over the last few days.
With said speculation literally including anyone and everyone in the original game. Spring Man, Ribbon Girl, Min Min, Twintelle… even Biff was being thrown about as a possible fighter here. Everyone and anyone had their ideas for who would be in Smash Bros, and none seem much more or less likely than others.
But now it's finally been revealed. Now the ARMS representative for Super Smash Bros Ultimate has finally been revealed in said presentation by Sakurai himself.
And that character is Min Min, the ramen restauranteer and martial artist. Yep, she's the next newcomer for the game, and will be fight of a mix of ARMS powers and kicks in a style very different to anyone else on the roster.
Check out her reveal trailer for yourself here:
In addition to Sakurai's more detailed presentation below:
As well as some official art and screenshots from the Super Smash Bros Ultimate: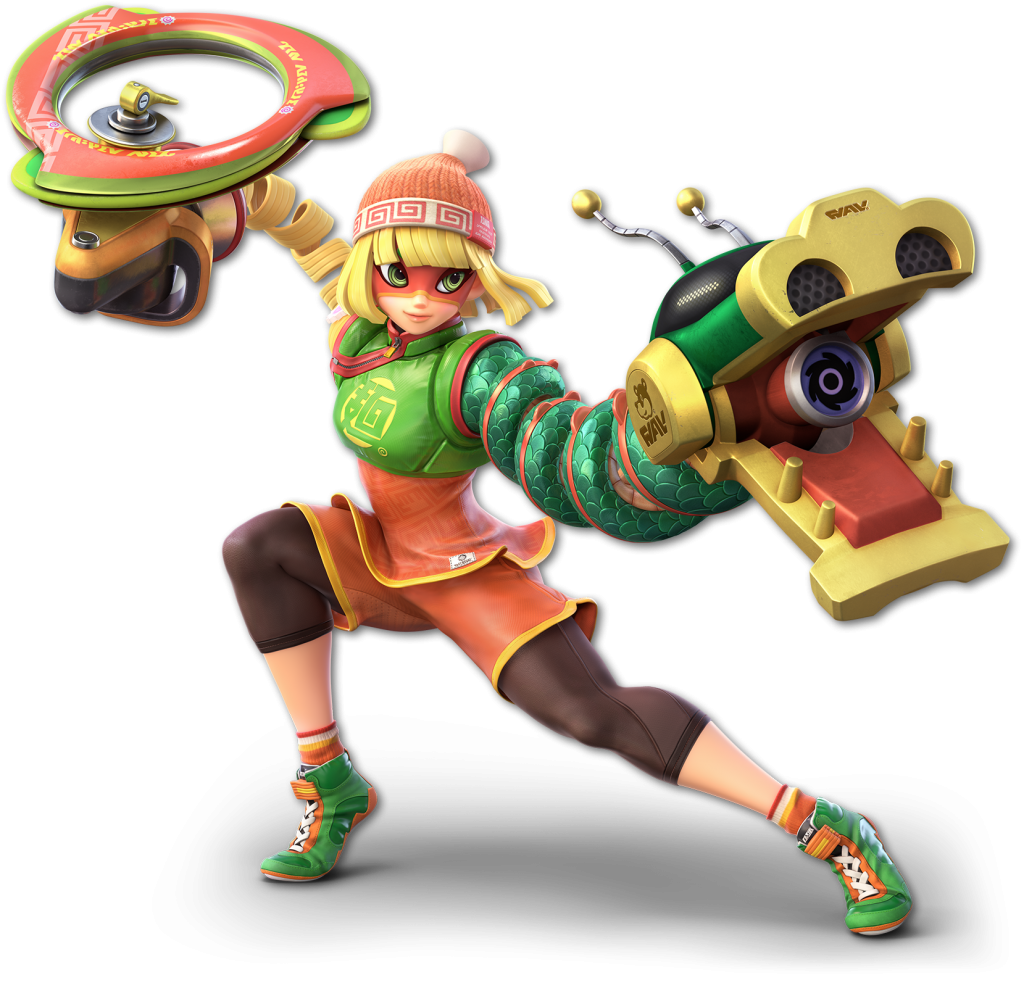 As you can see, she's got some interesting differences compared to other characters. Obviously there's the whole ARMS gimmick, with her stretchy armms being a core part of her moveset:
But there are also various other neat systems there too. Like a setup where A and B control different ARMS rather than standard attacks, or one where her up B move differs depending on where she is on screen. She can also change what ARMS she has equipped too, in a similar style to the Hero from Dragon Quest with his magical spells.
It's a neat setup, and one which looks to represent the series very well when Min Min is added to the game on June 27th this year.
So what do you think? Are you happy to see Min Min in Super Smash Bros Ultimate? Or were there other characters from the game you thought would do better here?
Tell us your thoughts on the matter in the comments below, on the Gaming Latest forums or on our Discord server today!
Source:
Min Min Character Page (Super Smash Bros Ultimate Official Website)