Up until this point, three characters have been revealed for the Super Smash Bros Ultimate challenger pack. Two of these (Joker and Hero) are already out now, and the third (Banjo & Kazooie) are due to be released for the game this Autumn.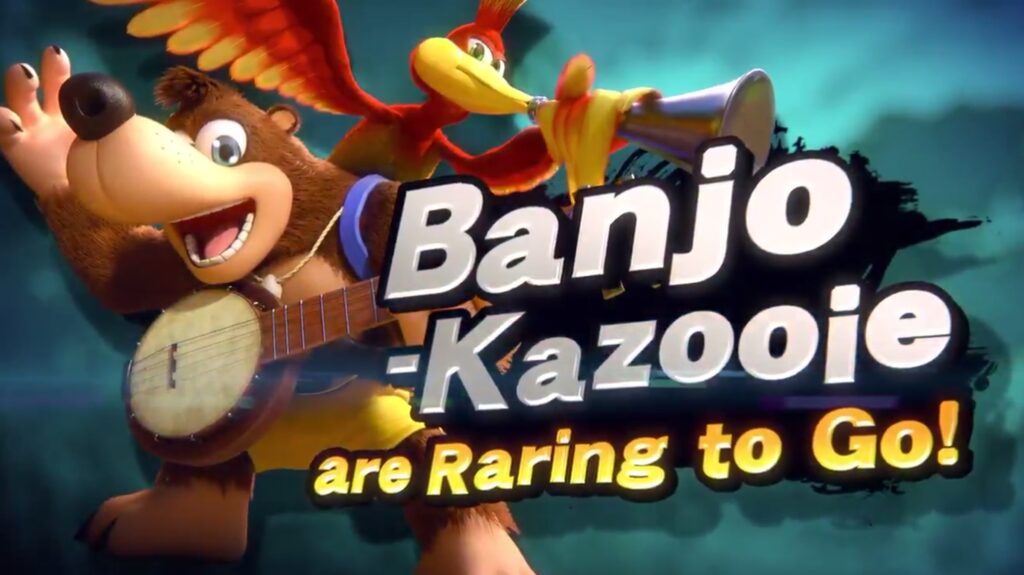 This means the majority of the Challenger Pack has now been revealed, since the announcement mentioned five newcomers and three of them have already been revealed.
However there are still two remaining, and that's brought about a ton of speculation. After all, it seems anyone can get into Smash now. Normal enemy mooks? Sure, Piranha Plant is in. Third parties without much Nintendo presence? No problem, Joker got into Smash Bros Ultimate after all. And with Banjo & Kazooie being released third Autumn, it's clear that third party characters owned by rival console developers aren't off the table either.
So the possibilities are basically endless at this point. Anyone could get in, and it's likely the next few newcomers are going to surprise the entire fanbase with how far out of left field they appear to be.
However, it seems we may have gotten a hint towards the newcomer's identity from Nintendo themselves. Why? Because if you read the description for the 4th Challenger Pack on the Nintendo site, a rather intriguing line of text may jump out at you:
Notice it yet?
Yeah, it's this copyright line:
©SNK CORPORATION ALL RIGHTS RESERVED.
Which appears to be imply that the 4th challenger will be someone from an SNK owned series. This in turn could mean one of a few things series wise:
1. Metal Slug, with the rideable tanks being either an item or a major part of the character's moveset. This would be a great series to represent in Smash, since it'd come with a ton of catchy music, lots of possibilities for stage ideas and even a few possible bosses for Classic Mode.
2. Or alternatively, that it could be someone from one of SNK's fighting games, like Fatal Fury or Samurai Shodown. In fact, they've got a few of those in their line up, with almost all of them having character/content potential.
Personally we'd prefer the former given its uniqueness and ties to other crossover games in the past (it's a big part of Mushroom Kingdom Fusion for example), but either would work fine here. They'd all provide some unique possibilities regardless.
But what do you think about it all?
Are you happy to see SNK get a character in Super Smash Bros Ultimate? And if so, which of their series do you hope gets represented here?
Tell us your thoughts in the comments below or over on the Gaming Latest forums today!
Source: