In the last couple of years, there has been a lot of hype about cloud gaming. Thanks in part to the convenience of the 'play anywhere' model (and perhaps in larger part due to the extra control the company gets over its users), everyone and their dog seems to want in on the deal, with services like Google's Stadia and Microsoft's Project XCloud being some of the more notable ones.
So it's no surprise that Amazon wants in on the action too. That's why they recently announced Amazon Luna, their own entry into the cloud gaming market. This services promises to let players access their games on everything from a PC to an iPhone, and comes with a sizeable library of titles to experience in its beta stage.
Here's the landing page for the service for those who haven't seen it yet.
Plus various screenshots showing the controllers, devices and UI: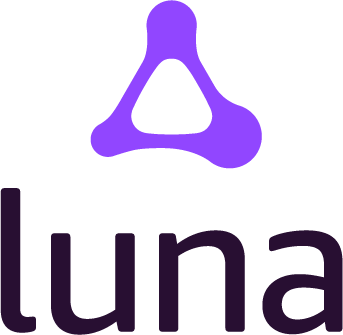 As you can see, it does at least look a bit more promising than Google Stadia did. The pricing is fairly reasonable, the library of games is surprisingly impressive (with Assassin's Creed, Resident Evil and Sonic titles being some of the more notable ones) and the requirements for the service don't seem too arduous overall.
It also seems to be fairly cheap too, clocking it at $5.99 a month rather than Stadia's $10.
Hence as a competitor in the field, it's at least competent. It's not completely dead on arrival like some services were.
Yet it still runs into the same problems every other service has nonetheless. That being, they're just not a good deal for the customer for many reasons.
Since as expected, you don't own your games here. You merely 'rent' access to them.
And yeah, that may not seem like the worst deal ever to some. After all, you might pay for a Photoshop subscription, or a cable TV service.
But it's a huge change as far as games are concerned, and one that leaves you up a creek without a paddle if the service changes for the worst. For instance, if it shuts down, you've now likely lost access to every game you had on it, since they're not on your computer and likely won't be offered for free in such a situation.
Additionally, it also leaves you at the mercy of IP owners even more so than before. For instance, you know how Scott Pilgrim vs the World got removed from sale when its license ran out?
Yeah, that was a pain. But those who owned the game could at least keep playing it, and there was at least the possibility of you being able to buy said game second hand in future, by buying a console that had it downloaded.
Cloud gaming services do not allow that. Now any game that's delisted is simply inaccessible for everyone, and completely unplayable as a result. It's a huge nightmare for video game preservationists, and one with many problems because of it.
They also remove the ability to mod your games, buy them second hand, rent or resell them, etc. It's not as big of a downside as losing access to them altogether, but problematic nonetheless.
So all we can say is to be careful here. If you decide to try Amazon Luna, remember that it's not like owning a game, and has its own drawbacks worth thinking about too.
Either way, what do you think? Are you interested in Amazon Luna when it enters early access soon? What are your thoughts on cloud gaming services in general?
Tell us your thoughts on the matter in the comments below, on the Gaming Latest forums and on our Discord server today!
Source: