America's first exposure of Fire Emblem series was with Super Smash Melee when Marth and Roy were added in despite a Fire Emblem game never coming to western shores. The first game in the series that ever came to western shores was the seventh game, Fire Emblem: The Blazing Blade but now the original Fire Emblem Shadow Dragon and the Blade of Light comes to Switch Digitally in its original state! We did get a remake of the game called Fire Emblem: Shadow Dragon for DS but it was different enough to be considered its own game.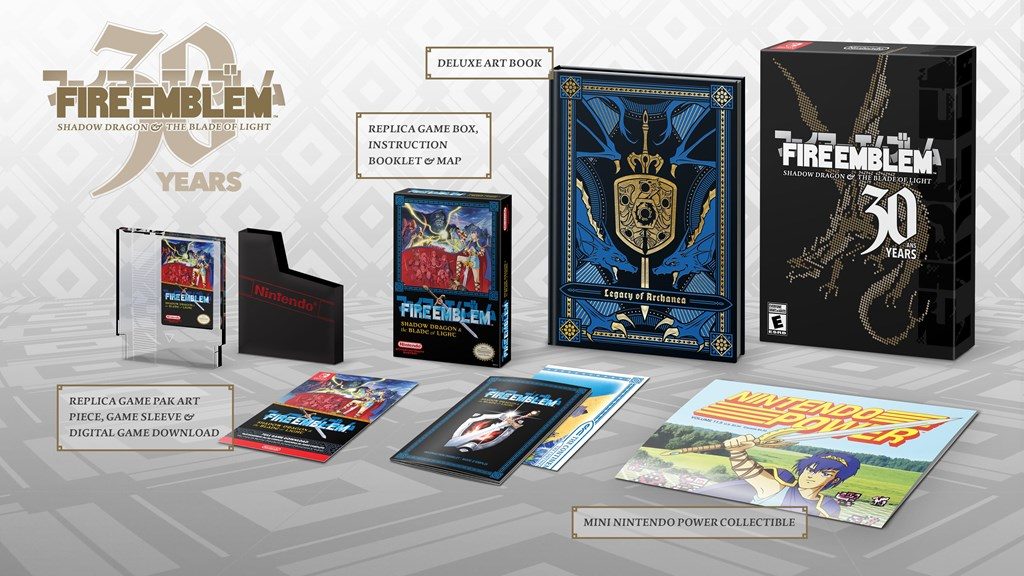 This is all to celebrate the series 30th Anniversary, which comes with the shown anniversary edition pictured above which you can get a replica box, game cartridge, newly-localized game manual, map, and 222-page art book for $50 USD. Which if you're not much of a collector, you can just grab the game digitally for a cheap $6. Now ready for the catch? Yeah, Shadow Dragon and the Blade of Light will only be available to buy digitally until March 31, 2021. After that, who knows what will happen to it.
The game came out for the NES way back in 1990, so it's not the most visually appealing game and will most likely be bought by hardcore fans only. However, think about it, if this does well what other Japan only game will come west? Mother 3 perhaps?
Let us know below, on the discord or on the forums on what you think or if you will buy it!