But thankfully, it's neither expensive nor for any game you care about, so it's not as if you're going to be having to pay for extra Mario Kart characters or tracks, or Mario 3D Land levels.  No, instead, it's for an unknown app called 'Tobidasu Print Club Kiradeco Revolution', which allows you to edit photos taken with the 3DS camera.
Nintendo has released three decorative kits, costing about 100 yen or 80p each, one with a spring theme, one with a Mario Kart theme and one with a general Mario theme.  You can see these in the pictures below: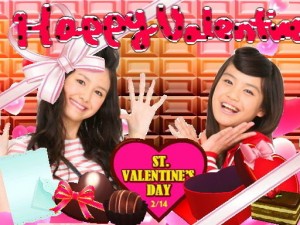 Personally, I don't care for any of this.  It also doesn't help the image quality of the stamps or whatever is pretty much terrible, and you can see the white outline where Nintendo have cut it out from official artwork with Microsoft Paint.
But it's here, downloadable content is on the way!