Hey everybody, scared that you're 3DS will get stolen in public? I'm pretty sure this has crossed the minds of those with the ambassador program! Here are some tips you can use to ensure your system will stay in your hands at the end of the day. I have done these strategies ever since I have had a handheld, and I can assure you they have helped me very well so far. Before you say "well, it's better if you leave it at home". This holds very true, but the 3DS was meant for you to use outdoors. The streetpass feature pushes you to take it out. If you have any other system like a PSP, or a gba (which if you do, you are behind) then it's ok. A 3DS, you make progress out in the real world.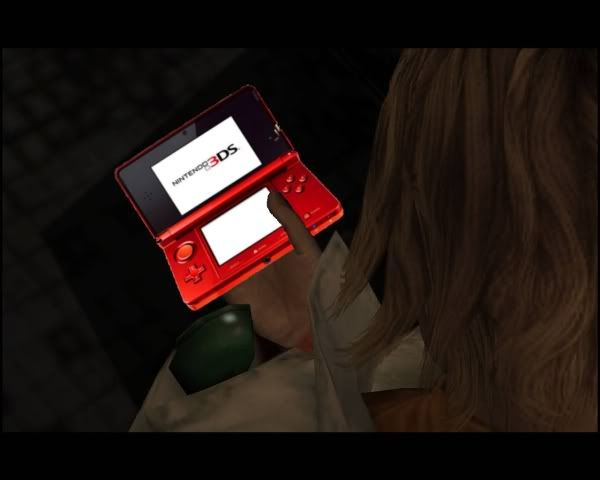 GENERAL USE: This is for general use outside, such as the bus, food area, etc.  First of all, never play and walk at the same time. Even if you're with friends this is very bad. Someone can run and snatch it, and you're attention is fixed only at the screen the whole time. You could even get hit by a car! Check your surroundings first before you take it out. Look around you, if any people look unsavory, they most likely are. DO NOT TRUST STRANGERS! If you're in a public area, check your 3DS for streetpasses or short stuff like swapnote only. If you plan on using wifi somewhere or if you're going to play for an extended period of time, make sure it's in a safe area. Library is fine, also coffee shops too. Make sure you look up during loading times. If someone keeps looking at you, consider them a potential threat to your investment of the system. I don't advise you let anyone play the game unless it's a friend.  If someone else has a 3DS and you start a conversation, it's ok to feel a little safer, depending on how they are. Groups are better but again; don't expose your system like it's not worth anything.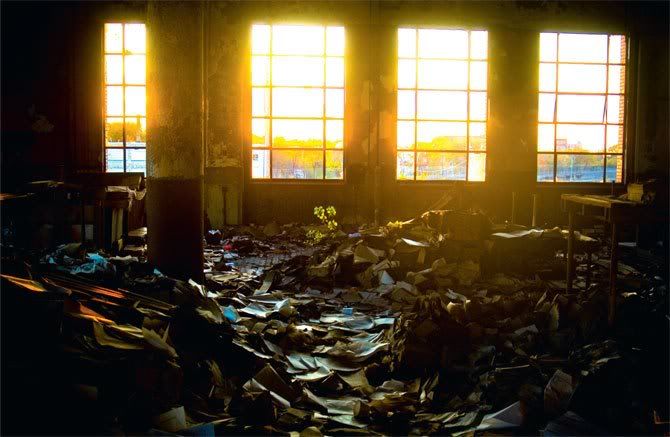 SCHOOL: Never reveal your system in school. Besides it being confiscated, your fellow classmates may be salivating for the moment you'll let your guard down. Keep it hidden, don't tell ANYONE outside your friend circle, and do not use it. If you MUST, go somewhere quiet like the side of a class building or any other place where nobody usually hangs out. You don't really need to use it in school either, since most of the features the system has can be activated while it is closed (streetpass for miis and games).  If you have a backpack, put your books in, then wrap your system in a sweater if you brought one like this:
(wrap it nice and tight. Do not forget to tuck the sleeves in the center so the system wont be reveal!)
                As you can see, ALWAYS keep the system in the biggest pocket! That way, it is tucked inside the hardest part to reach if some punk decides to sneakily open your backpack. If you put it in the small pocket it's easier to snatch. Burglary is done quick, or it's not done at all. You get things stolen only if you let them. On the biggest pocket, it's the hardest. If someone does manage to open the biggest pocket, they will have a hard time taking out your system from your sweater, if they even know. If they do, you will feel the shift in weight change from your backpack. When walking in class groups, have your backpack by your side, or be one of the students in the way back. Always be aware of your bag and surroundings. Highly do not recommend keeping it in your pants, unless you got some kind of zipper or Velcro cover.
GATHERINGS:  This is the biggest one of all. Too many people, too many distractions, you are always at risk here. Apply everything from school here as well as the following tips. When there is a show or huge event of some sort, people will stand or sit and glare for long moments, even hours. This is the best time to steal from unknowing saps, saps like YOU! If you have a jacket with a pocket, keep the 3DS there. Make sure it rests on your body as well, that way you will feel it if it moves for any reason.  If you have pockets outside, make sure they are buttoned as well, or velcroed. Even then, lightly rest your hand over it. Always be aware of it even when your attention is not on it. If you have a pocket on the inside, you are 100% guaranteed safety if you keep it in there and zip yourself up.
(pockets are great as long as they are buttoned, someone would have to be bold to grab it then.)
Well that wraps it up. Keep these paranoid tips by your side and your system will always be in your hands.
Edit by Nin3DS: We don't use img BB code here, we use HTML.  Post edited.