Update: Some examples of Shadow Pokemon from the game can be seen in this Imgur gallery.
Ever since its release in 2016, Pokemon GO has seen a steady stream of extra features and content. From Pokemon introduced in later generations to raids, to missions and trading, the game has gone from a barebones tech demo with nothing to do to something that actually holds some semblance of value as an actual game.
It's quite the turn around really, even if it's one that came too late for the original hype.
Regardless, things are getting better, and it seems that'll only be accelerating in future.
Why? Because the last APK update was recently datamined by people in the Silph Road community, and has a fair interesting features and additions no one would have expected to see.
Such as Team Rocket. Yep, the longtime antagonists of the Pokemon series are going to be a part of Pokemon GO soon, with references in the code to invasions, stolen items and grunt battles being littered throughout the code. Such as the following examples from the Silph Road post on the matter:
ConfigDialogMode
PokestopNameIncidentID
HashIncidentInvasion
DialogStateIncident
InvasionDialogStateShimIncident
InvasionDialogStateConvoCompleteddialog
LineSetCharacterAndExpressionconvo
StepsAddDialogStepsteam
LeaderCreateTranslation
ReplacementDictionaryisMaleshow
StolenItemsTextCreateStringID
ReplacementDictionary
MakeGruntVictoryDialog
MakeGruntDefeatDialog
MakeGruntStoleItems
DialoginsertItems
StolenTextParseDialogProto
Which clearly imply they'll be seizing gyms and Pokestops and you'll need to defeat them to win them back. It's an interesting setup, and one that adds a bit of 'danger' to a game currently lacking in anything resembling an antagonistic force.
But it seems Team Rocket'a plans don't stop there. No, they also seem to involve something very familiar to fans of the GameCube era home console titles too.
Shadow Pokemon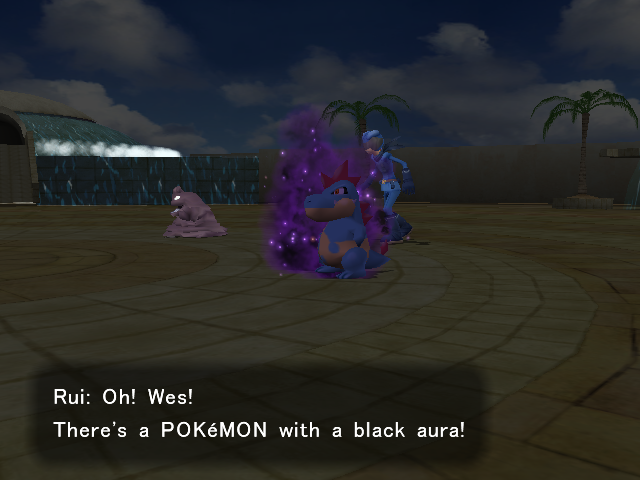 Yep, it seems like Cipher weren't the only ones who figured out how these work, since Team Rocket has apparently been creating them too.
And just like in Colosseum and XD, they'll be encountered in this special form (with a more evil looking form and different abilities), with the player being able to capture and purify them afterwards.
Here are some more APK strings giving away details about said system:
Cannot purify a Pokemon that is not in the Pokemon bag.
Cannot purify a Pokemon that is not in shadow form.
Sending purify request for Pokemon
pokemon_purified_messagePurify
pokemon_info_purification_failed
Again, it's an interesting system, and one we'd never have expected in a million years in a game like Pokemon GO. Hell, we'd have never expected Shadow Pokemon and purification to return in general, given how both they and Cipher only appeared in a few console spinoffs back in the early 00s or so.
So to see them in Pokemon GO is a pleasant surprise here. It proves neither Niantic or the Pokemon Company has forgotten about Colosseum and XD, gives us hope their world and ideas will return in later main series installments, and builds on Team Rocket's villainous status even more than previous titles did.
But yeah, if you're interested, check out the rest of the datamines in the original Silph Road thread here.
Then give us your thoughts on the new Shadow Pokemon and Team Rocket invasions in Pokemon GO in the comments below or on social media today!
Source:
In-Depth APK Teardown of 0.149.0 – Let's get ready to Rocket! (The Silph Road)