Has Nintendo Taken Down Pokemon Uranium?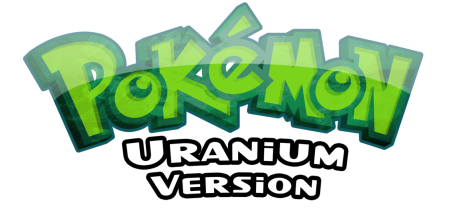 Remember how AM2R was taken down a few days ago? And how much criticism that brought Nintendo and everyone else?
Well, it seems like something similar may have happened to Pokemon Uranium.
The trailer for Pokemon Uranium
Possibly. Because there's some good news and bad news here…
Good news, is that no cease and desist order has been received. Like with AM2R, the Pokemon Uranium team will continue developing fixes and updates for the game in the foreseeable future.
Bad news is, their download links seem to have been taken down by Nintendo lawyers. Because of this, the team has decided to remove all 'official' links from their website. You can still get it online (through tons of fan uploads). But for now, there won't be any official download links on the Pokemon Uranium website.
However, this brings us to an important question.
Is this take down real?
Because for a lot of games and ROM hacks, it wasn't. File hosting services don't really check someone actually is a lawyer before they remove a file, so lots of Nintendo fan works were being removed by people like 'Jason Allen'. Could he have hit Pokemon Uranium too?
Possibly, but I suspect it probably is legitimate this time round. why?
Because remember, this isn't an obscure fan game. We're not talking… say, a random mod on SMW Central or KCMM here. It's not a game only a few message board goers have heard about. It's not a small community project or anything.
Instead, we're talking a game that's received massive amounts of press coverage. Everyone from Wired to Polygon to the Metro newspaper has written an article about this game. It's basically become a media phenomenon overnight.
As a result, it's basically the same sort of situation as AM2R. A super hyped game that's gotten a ton of press coverage and one that Nintendo's legal teams have been watching like a hawk in recent weeks. Add how no cease and desist was received (but DMCA notices were sent to download links for the game), and it seems to following the AM2R takedown pattern. Go after the downloads, but don't actually personally go after the team behind it (or site hosting it).
That popularity is also why hoaxers might be less keen to go after the project. They like works and authors that few people have heard of, so no one really shines a light on their activities. Go after something like this or AM2R? Then dear god, the media will basically annihilate them. And Nintendo? They won't be all too happy that some random guy is giving them a bad name.
But hey, we'll have to wait and see whether we can get a follow up here. It seems like a genuine take down notice, but let's not make any rash judgements without any evidence.
So what do you think? Are you disappointed that Pokemon Uranium's download links have been take down? Or that someone seems to have noticed the project?