Let's Liveblog: Nintendo's E3 2021 Presentation!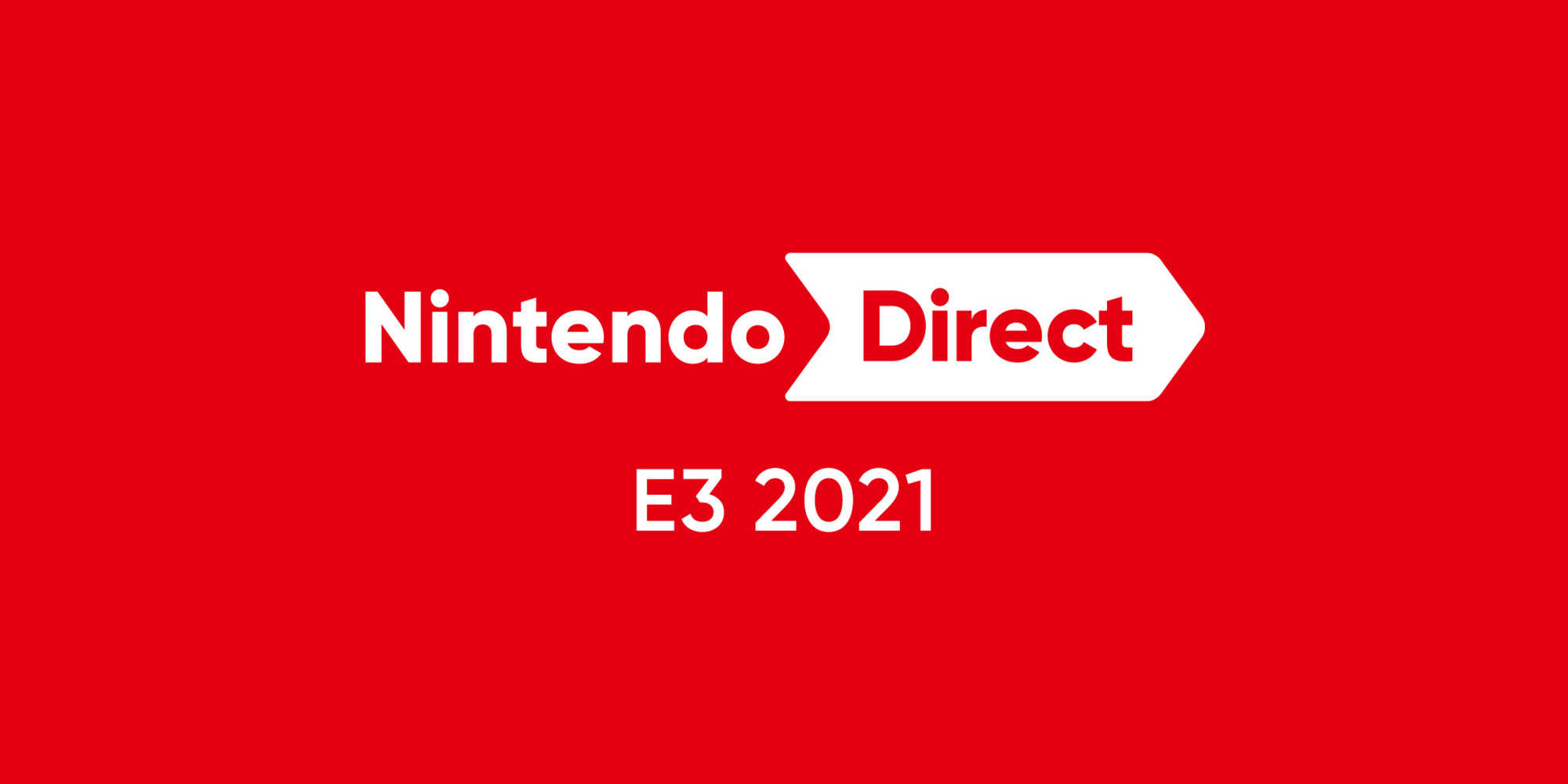 Well, it's nearly that time once again! At 5pm tomorrow (UK time), Nintendo's 2021 E3 presentation will go live, complete with numerous trailers and pieces of information for various upcoming Nintendo Switch titles! It's an exciting time for Nintendo fans, and one which we're sure will lead to all manner of amazing announcements!
So like before, we're going to cover it live. Yep, whether it's new footage for Breath of the Wild 2 or an announcement for Super Mario Odyssey 2 or Mario Kart 9, we'll be giving our thoughts on every little thing when it goes live tomorrow! So check out the presentation below:
See what time it'll air in your time zone via the chart here:
| Region | Nintendo Direct Time |
| --- | --- |
| UK (GMT) | 5pm |
| US (PST) | 9am |
| US (ET) | 1pm |
| Japan (JST) | 2am (February 18th) |
| Europe (CEST) | 6pm |
Then sit back, relax and enjoy the show! It's gonna be great for Nintendo fans worldwide!
Liveblog
And that's it. Some cool announcements, and some less exciting ones. Gonna need to cover the BoTW 2 one.
Coming out in 2022, which is cool!
fight new enemies and bosses
Link is apparently able to glide through the sky
Okay, Zelda is sucked down by a Monk like Ganon
Zelda Game & Watch system now, with 3 games you can play on it. Zelda 1, Zelda 2 and Link's Awakening.
Skyward Sword HD first, which launches next month. Yay.
Hopefully not saying 'no more BoTW news'.
Seems you've got Guardian parts and stuff as weapons here, which is cool
Age of Calamity Expansion Pass now.
Seems like a remastered version of the earlier games, Advance Wars 1+2 Boot Camp. Coming this holiday!
Advance Wars is returning? This is cool!
Mario + Rabbids: Spark of Hope now. Seems like the same trailer as in the Ubisoft presentation.
Strange Brigade now. Looks okay I guess, though maybe not my thing. Coming later today.
Tony Hawk's Skateboarding 1 + 2 now. Nice to see it on Switch.
Doom Eternal the Ancient Gods is coming. Nice looking expansion, and neat to see on Switch.
Fatal Frame: Maiden of Dark Water now. Definitely a tad spookier than Luigi's Mansion 3 lol
Dangan Ronpa Decadence is coming later this year, and each game will be available individually.
Oh hey, this is a neat collection of games. Though I only remember it from the Mario 64 hack based on it
Thought it was Persona at first though.
Shin Megamei Tensei V looks pretty cool
WarioWare Get It Together coming September 10th!
Multiplayer co-op now? Sweet!
Yes, we're getting a new WarioWare title on Switch? You control Wario in the microgames? And others?
New Donk City is included? And updates will add new characters? Yay!
Graphics are neat, and the modes are cool, though the concept still doesn't excite me
More Mario Golf: Super Rush. Looks cool.
New Dragon Ball game now! Pretty cool I suppose.
Cruisn' Blast brings back the old racing series
Also comes with amiibo figures!
8th October release date! That's insane!
8th October release date! That's insane!
Metroid Dread? The name makes sense?
2D Metroid returns! With whatever this creepy boss monster is!
Another new Metroid game?
Coming October 29th! Looks amazing!
Online play too! For all modes!
Mario Party Superstars with classic boards and mini games? Yes!
Hope it's better than Banana Blitz HD. Coming October 5th 2021
Oh hey a new game! looks pretty cool!
Oh hey a new game! looks pretty cool!
Two Point Campus heading to Switch now. Been leaked earlier.
Dear Villagers: Astria Ascending now. Not sure what this is, looks something.
Worms Rumble heading to Switch.
Seen it in the Xbox showcase.
Marvel's Guardians of the Galaxy is coming to Switch
Available September 10th for True Colours
Life is Strange True Colours and Life is Strange Remastered coming to Switch. Nice.
So we need a move showcase now? New games, not more DLC stuff.
Demon form is interesting enough, but kinda like others.
Apparently they're from Tekken or something? Trailer is cool though
So who's this guy? New Smash character?
So who's this guy? New Smash character?
An intro about the Switch's lifespan/cycle.
Hello! Welcome to our Nintendo E3 presentation liveblog!