No, don't panic.  That doesn't mean Nintendo's giving up on wi-fi/online multiplayer for the Pokemon series.  No, what it means is that the gen 5 Global Link service (used for Pokemon Black, White, Black 2 and White 2) will be shut down and replaced entirely by the Pokemon X and Y Global Link service, rendering online multiplayer for gen 5 impossible.
The new Global Link service will start in October, and the gen 5 one will be permanently shut down on Tuesday January 14th 2014.
So if you've got any Pokemon Black and White/Black and White 2 battling or trading you need done, get it out the way by the end of the year since the games online multiplayer will become completely unavailable come January 14th.
On the bright side, you will apparently be able to keep some of your Global Link achievements and records for the new version.
Here's the announcement by Nintendo: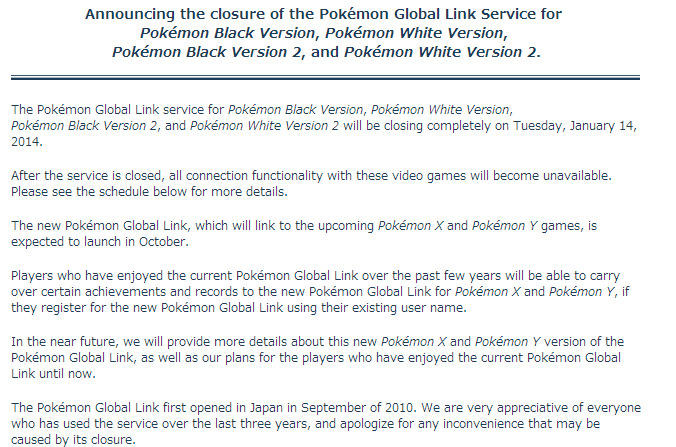 Source: