It's a tad blurry given that it was used for a thumbnail photo on an internet shop website, but it's still clear enough to figure out what's going on.  Here it is: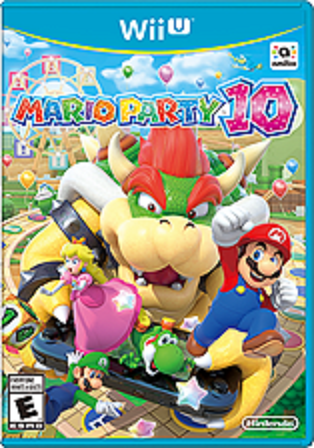 It's a pretty simple design, but hey, it does seem to get the game's themes across.  You've got Bowser right there in the middle using the GamePad (illustrating the new Bowser Party mode in the simplest way possible), a bunch of other Mario characters doing Mario Party esque stuff next to him and a setting which appears to be whatever board you first start on in the game.
So yeah.  Nothing flashy, but it works fine at illustrating the game and its new central mechanic.