With Splatoon being released merely a day from now, everyone's all excited for Nintendo's first foray into the third person shooter market.  But has the potential list of weapons for the game's DLC already been discovered?
Because in a page from a so called strategy guide for the game, these pictures and descriptions have been spotted.  They showcase quite a variety of new weapons, such as two different variants on the old Nintendo Zapper!  Here's the photo showing what seems to be all the upcoming weapons for the game: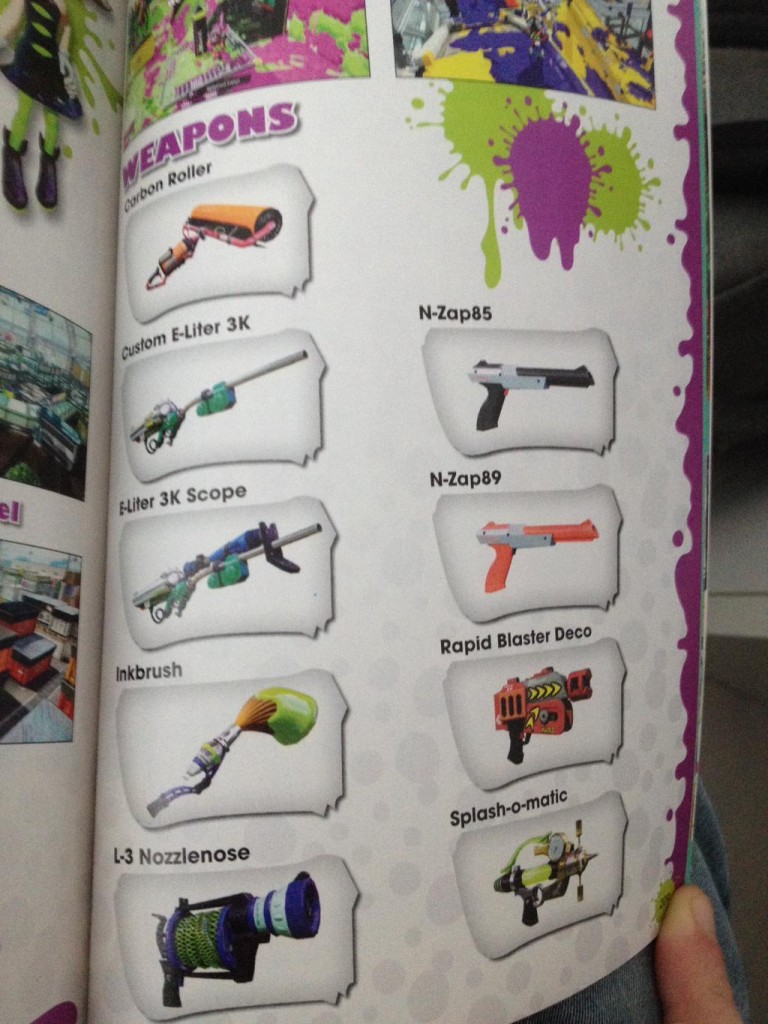 So how would we unlock them?  At the current time, no one really knows.  Some people (like us) think they might be purchased in additional DLC packs.  Others think they might be tied to Amiibos from other games, with one of Nintendo's oldest characters unlocking the Zapper themed ink weapons.
Either way, if this is true, it's quite an interesting find.  And it's also potentially proof that Nintendo plans to support the title for quite some time to come yet…
Source:
http://www.reddit.com/r/splatoon/comments/37lzla/upcoming_weapons_leak/