Heard of Loot Crate?  If you haven't, it's basically a service that sends a box of gaming merchandise to your door every month.  It's pretty much a monthly 'gear' club for anyone involved in the gamer or geek lifestyle, a cheap way to get a random box of free objects every month or so.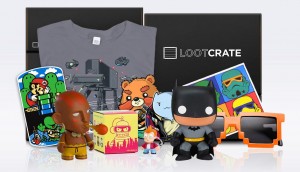 Above: An example crate from the Loot Crate website.  Funny enough, it actually has a Nintendo themed piece of merchandise included…
Either way, Nintendo has announced that they're starting their own version.  Known as the 'N-Box' (why do we think Microsoft might not like that name?), it will feature various Nintendo themed toys, clothing and other such accessories and will be offered with three, six or twelve month subscriptions.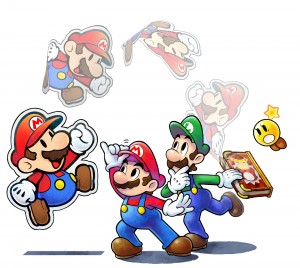 But what do we think of this?  Well, it could be a nice idea if you're one of those people who just has to have a house filled with Mario and Zelda themed merchandise, but the usefulness of the idea will have to come down to the price and what's actually being offered in said boxes.  Either way, it's definitely an interesting new concept from Nintendo, isn't it?
Source:
Nintendo Will Apparently Offer Loot Crate Subscription Rival – My Nintendo News