A short while ago, it was mentioned that the only playable Nintendo game at E3 2016 would be the Legend of Zelda. There would be no Nintendo NX titles. There would be nothing about the console itself. Nor would there be playable versions of titles like Pokemon Sun and Moon or Paper Mario Colour Splash.
Either way, the internet went crazy over it.
Well now they've given a few more details about their E3 plans. To cut a long story short, it will be their sole focus at the show. It will be the only playable game at said show.
And what's more, it seems like there won't even be a Nintendo Direct to go with it. Instead, their presentation will start on 9 a.m. PT Tuesday, June 14, when Reggie will introduce Treehouse Live. Which will be dedicated to a day of live streamed footage of The Legend of Zelda. Okay, it will have interviews and other behind the scenes stuff to vary it up a bit, but it's still all about the one game.
Nintendo of America is also holding a contest on Twitter where a lucky fan can win a trip for two to E3 to play the game. To enter, they must tweet to @NintendoAmerica about what the series means to them, while using the hashtags #MyZeldaLegend and #NintendoSweepstakes. As seen in Nintendo's Twitter post here:
Tell us what the Zelda series means to you w/ #MyZeldaLegends & #NintendoSweepstakes & you could join us at #E3! pic.twitter.com/dhBzd85BpY

— Nintendo of America (@NintendoAmerica) May 5, 2016
So what can I say about these E3 plans?
Well on the positive side, this does look like it's going to be an amazing game. The trailers for it looked really good, the open world aspect seems promising and the Sheikah symbol on Nintendo's E3 site implies that it'll somehow expand on the group's backstory in some way. So for those of us who are Zelda fans, the game shouldn't disappoint.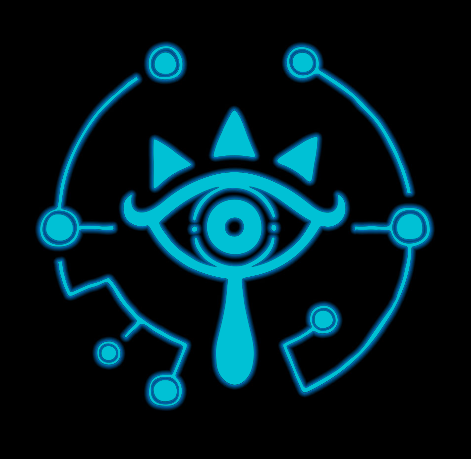 Above: Something that will excite many a Zelda fan. Especially the ones that like Ocarina of Time or Skyward Sword.
The problem is that not everywhere is a fan of the Zelda series. Sure, about 20 million people obviously are, as seen by the sales numbers. But another few hundred million prefer Mario or Pokemon or Metroid or Super Smash Bros or well… just about any other franchise that Nintendo owns. For these people, Nintendo's E3 presence is completely uninteresting to them. There's no reason for them to watch any coverage of Nintendo's event. So off the bat, Nintendo have restricted their E3 audience to the Legend of Zelda fanbase. That's not a good move.
There's also the obvious worry that it could all go wrong. I mean, Nintendo isn't perfect. They've made mediocre games in popular franchises, and they're going to continue to make them in future. That's just how the world works.
But with the new Legend of Zelda game being the only Nintendo related thing at E3, they literally have zero room to mess this up. If the game has an underwhelming first trailer or the coverage starts out in a boring way, then Nintendo will instantly becoming the laughing stock of the internet. If the game outright looks bad or broken in some sense… well, now they've got a situation on par with Wii Music's announcement and the rest of the E3 2008 disaster. They can't afford that to happen, since their reputation is already at an all time low with such hated games as Metroid Prime Federation Force and Paper Mario Colour Splash just around the corner.
They also can't afford to have Zelda U as a mediocre game because of it's likely role as a Nintendo NX launch game. A good Zelda game will sell people on the new console, like Twilight Princess did for the Wii. A bad one could just about kill the hype outright.
Either way, it's a risky move Nintendo are making here. Will a one game E3 pay off? Hard to say. But the new Zelda game just has to live up to the hype now, since Nintendo have no margin for error and are resting their hopes for the next ten or so months on this one title.