As you may or may not know, Fire Emblem Fates (the latest title in the Fire Emblem series and a game coming to 3DS in 2015-2016) has been released in Japan as multiple games with a connecting story.  With Birthright following the tale of the Byakuya Ōkoku (White Night Kingdom) and Conquest following the story of the Anya Ōkoku (Dark Night Kingd0m), the title has basically been given the Pokemon treatment in regards to the story and how the game is split across multiple different versions.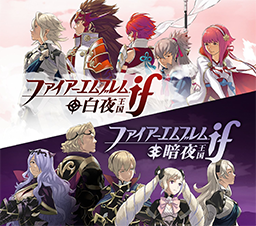 Above: The two different box art designs for Fire Emblem Fates (If) in Japan
But it seems like things might be different outside of Japan!  Yes, we might be getting the whole game as a single release with multiple storylines on the same card!  As per Amazon UK's page for the game: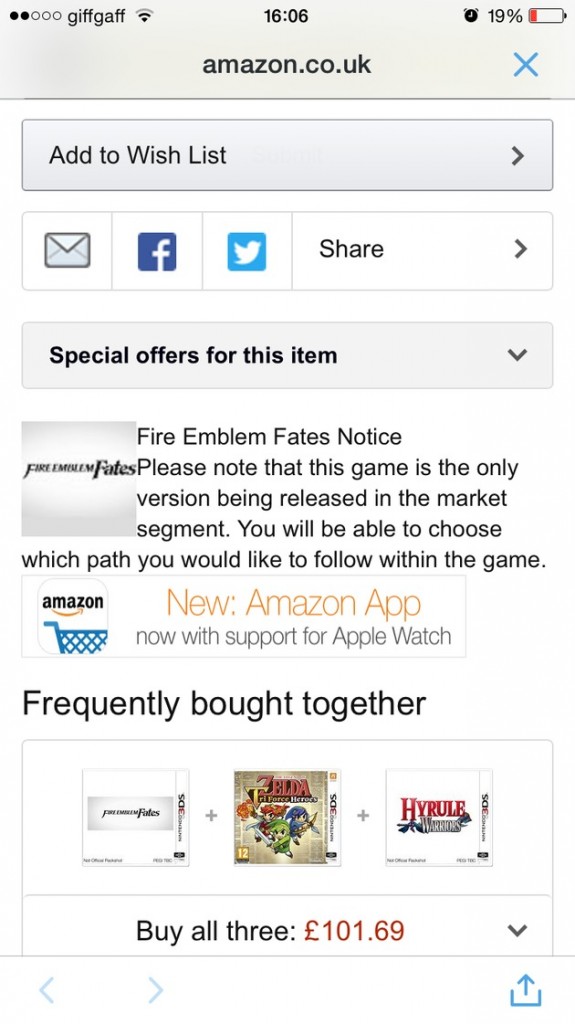 Above: Proof the game is coming on just one card outside of Japan?
Please note that this game is the only version being released in the market segment. You will be able to choose which path you would like to follow within the game.
Either way, it sounds pretty promising.  And while it's technically not confirmed to be a 100% accurate statement (Nintendo has stayed mostly quiet on the news and Amazon's message is only appearing on mobile devices at the moment), it does makes us think that we might now be able to enjoy Fire Emblem Fates the way it was meant to be enjoyed, and not have to put up with the expense and frustration of buying multiple versions of the same game.
But what do you think?  Do you like the idea of being able to buy just one version of Fire Emblem Fates and choosing what faction to go with storywise (rather than buying them as separate games)?
Source:
Fire Emblem Fates Looks to be Single Release in West According to Amazon – Nintendo Life