Ohayo gosaimasu!
It has been awhile since the last review I did for you, so I am back to bring you another review of the most recent title I played: Wario Land II!
Everyone recommended me to play either Wario Land II or Wario Land 3, so expect me to play the latter soon! Again, a big "THANK YOU" for all of you, who have been so kind and caring to me, as well as introducing me to this world of wonderful games!
Time to review the third adventure of our greedy treasure hunter friend we all know and love!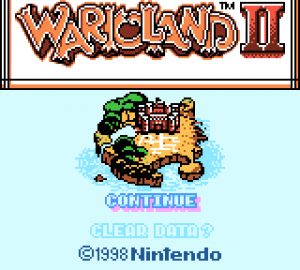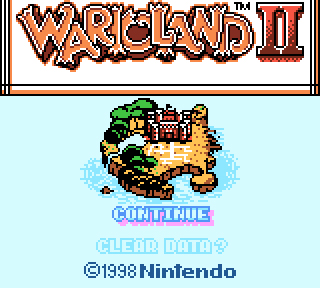 The Title Screen of Wario Land II
Introduction:
Wario Land II is a game that came out in 1998 for the Game Boy and has made its way to the Game Boy Color the following year. Japan only got the Game Boy Color version, which came out at the end of 1998, and this was the reason why the game was upgraded for the rest of the world.
The game was then released once more worldwide for the Nintendo 3DS Virtual Console, in 2012. The latter is the version which I have played for this review.
The game starts off with a really nice introduction, in the clouds, slowly revealing Kitchen Island in the sea, and as the music ends, the glorious title falls down! Simple but effective!