You may now invest into the Nintendo Switch
How would you like to put some money towards Nintendo's services and get a little savings back? You're in luck as Nintendo has launched a new Switch promotion where players can purchase special vouchers that can then be traded in for new games.
The program is called Nintendo Switch Game Vouchers, and the way they work is that you pay Nintendo $100 in exchange for a pair of vouchers. These vouchers can then be redeemed for a select list of games that range from old titles to the very newest.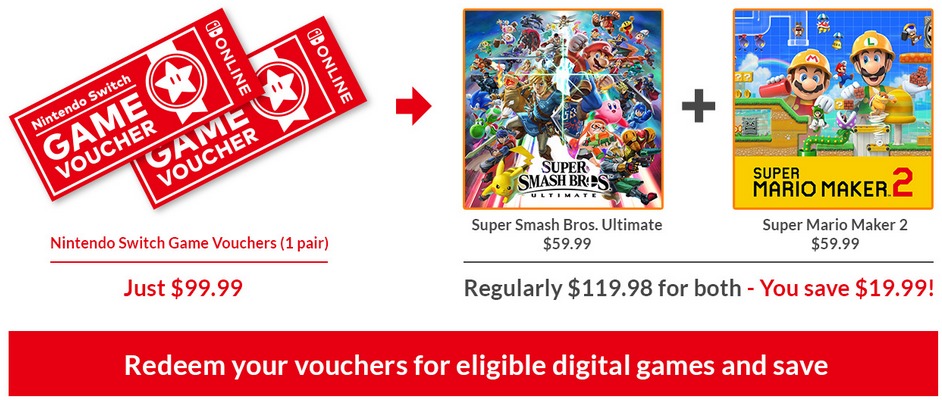 The main drawback for this is that you must be a Switch Online Member to use this, so hard to say if people are really saving or not and of course there must be two games you want to use it on that end up totaling over $100. Though it does seem it might be easier to just discount games then doing this roundabout method.
Will you get Nintendo's Game Voucher? If so let us know below or on the Gaming Latest forums.