The Koopalings are in Mario Kart 8!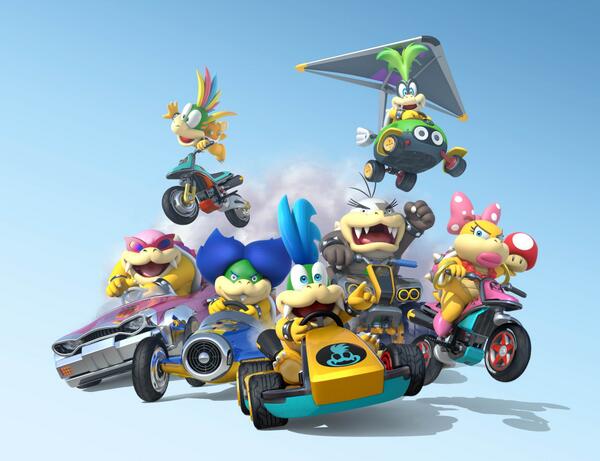 Long overdue given how many games the characters have been in since their return in Mario & Luigi Superstar Saga, but it's good news regardless. Basically, the Koopalings (the fan favourite characters that were widely considered Bowser's kids) are now playable characters in Mario Kart 8.
Yes, all seven of them.  So if you want to tear up the track as Lemmy Koopa, put other racers through hell as Roy Koopa or just find Ludwig von Koopa an awesome playable character prospect… well now you can.  Keep reading past the jump to see the first trailer, as well as some official artwork!
Here's the trailer with them:
And it again at Nintendo's original quality:
As well as the first ever official art showing them in a Mario Kart game: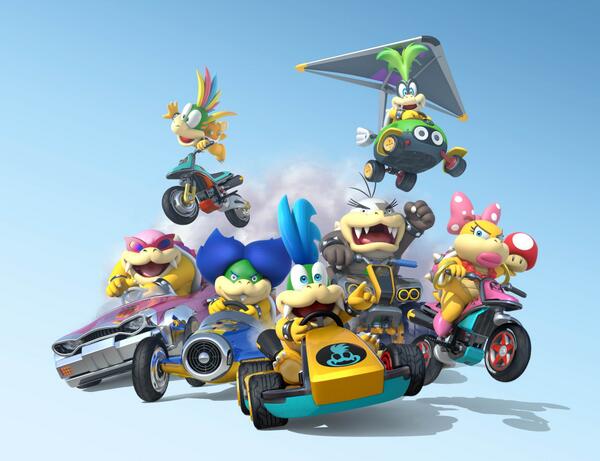 So Koopaling fans, rejoice!  You're now able to tear up the race track with your favourite characters, and see how Bowser's kids will do against the racing skills of other Mario fan favourites.
Are you happy the Koopalings are in the game?