Super Mario Kun Level Now Available in Super Mario Maker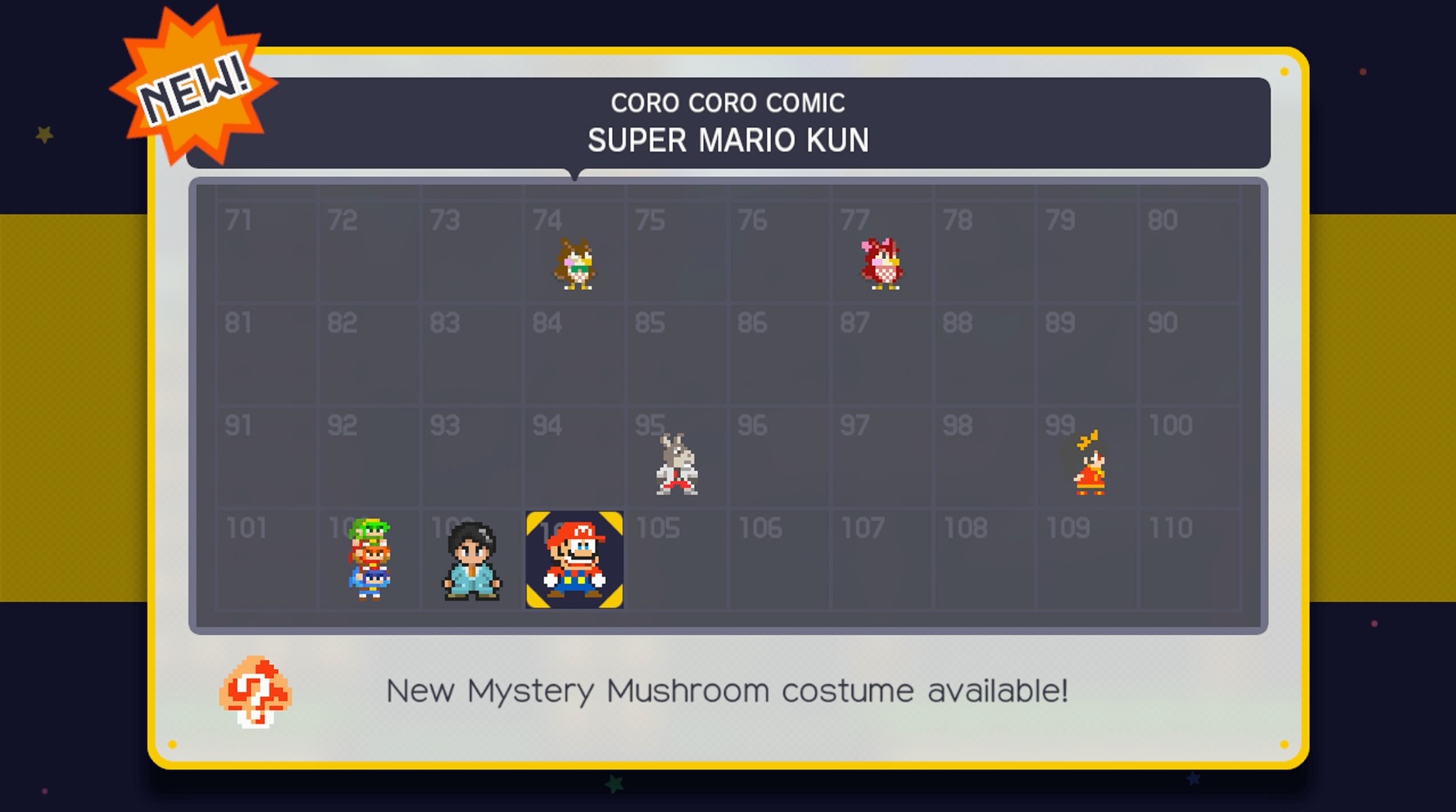 Remember how a short while back, we talked about the Super Mario Kun inspired costume that you would soon be able to use in Super Mario Maker?  Or how it was based on a certain Mario manga series that's mostly only known in Japan?
Well it seems Nintendo have finally made it available to unlock, for anyone willing to play through a certain event level.  Just go to the Course World, select Event Courses and then pick the Super Mario Kun 25th Anniversary level from the top.  Complete it, and you get this… somewhat interesting new costume Mario form.
Here's a video of the level and the costume being unlocked at the end of it:
So that's now a thing.  In addition to this, there's also a level called Tri Force Heroes that you can beat to unlock… the three Links from The Legend of Zelda Tri Force Heroes, and three levels inspired by a Japanese TV show (GameCenter CX) that let you unlock Arino Kacho as a playable costume Mario form.  The Tri Force Heroes one can be seen here:
Either way, have you beaten these special courses?  And if so, what do you think of the new costumes, like the Super Mario Kun inspired one?