Pikmin 3 Features Online Scoreboards

Well, this is something interesting I must say.  A picture showing the back of the Pikmin 3 box has surfaced online, clearly showing the presence of scoreboards and other Nintendo Network content, as well as the ability for the game to output at 1080p.  Here's a picture showing the back of the box in more detail: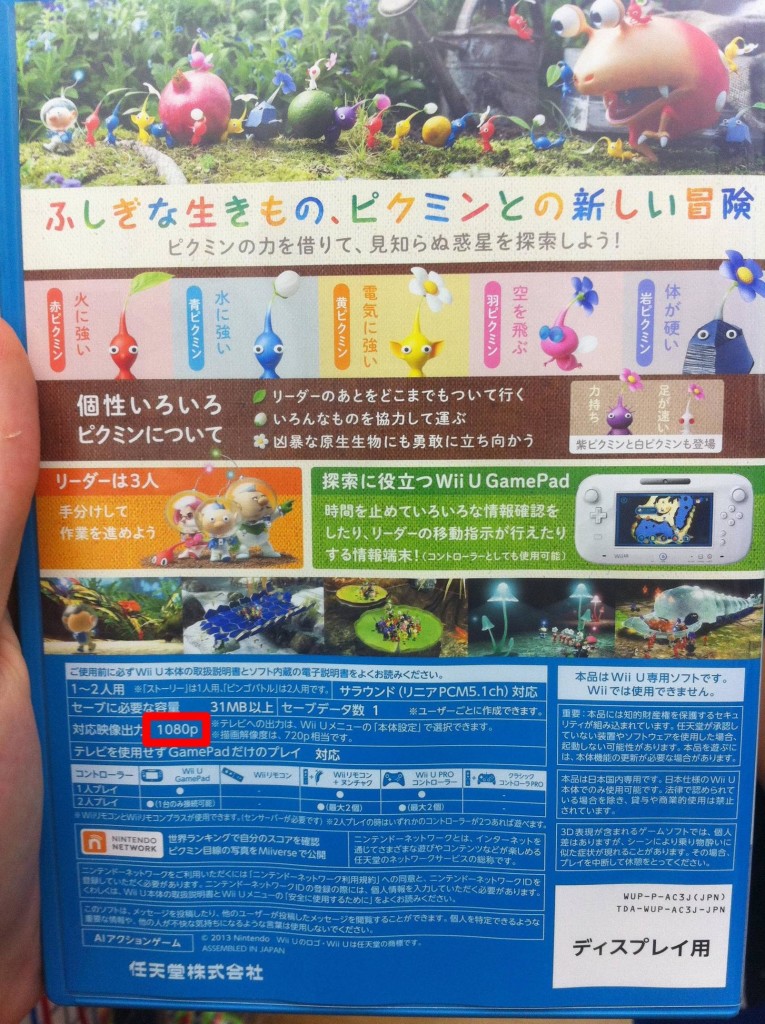 And here's some details about the game taken from it:
Game outputs in 1080p (renders in 720p)
Has Nintendo Network functionality, with online scoreboards and Miiverse compatibility.
Compatible with all Wii U controllers + Wii remote.
White and purple Pikmin only available in multiplayer mode
So there you have it, Pikmin 3 has online scoreboards!  Are you excited for this chance to compare your Pikmin skills against other players worldwide?
Source:
http://www.neogaf.com/forum/showpost.php?p=68838151&postcount=1
via
http://mynintendonews.com/2013/07/08/pikmin-3-incudes-worldwide-leaderboards-outputs-at-1080p