New Sonic Game Coming 2015!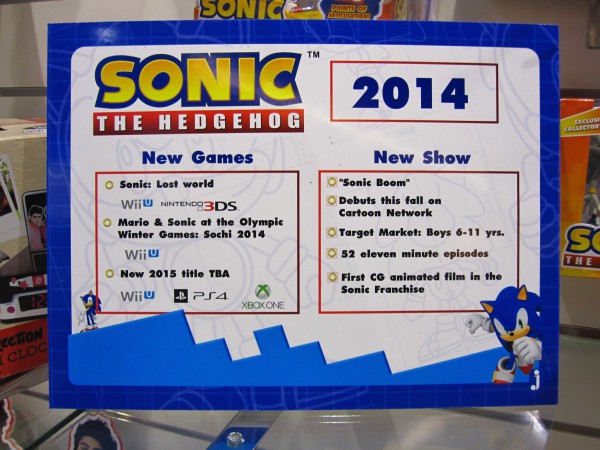 That's according to this poster at the Nuremberg Toy Fair anyway, which lists the game alongside existing ones like Sonic Lost World and Mario and Sonic at the Sochi 2014 Winter Olympic Games as coming in the near future.
It's also multiplatform.  So in other words, it's coming to the Wii U, PS4 and Xbox One.  Keep reading to see the evidence for yourself and some other random thoughts on this matter!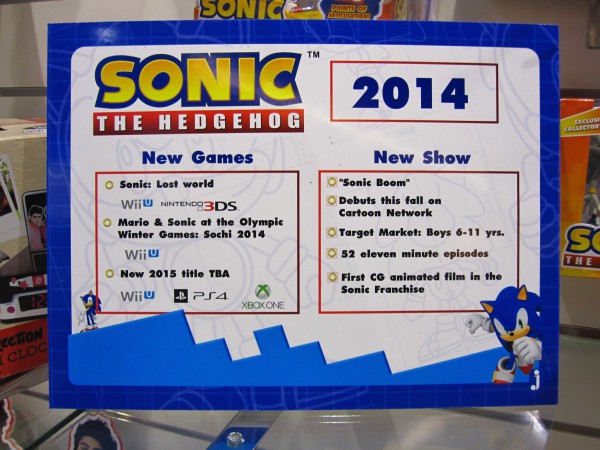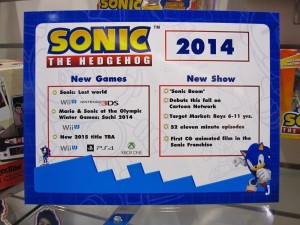 There's the poster.  As you can see, it mentions the games, their platforms and other Sonic media like the new TV show that's apparently coming soon.
It also doesn't mention the so called 'third Nintendo exclusive Sonic game' either, which makes me suspect that Sega's exclusivity deal with Nintendo has gone away for whatever reason and that this mystery new game became a multiplatform one to deal with the low sales of the Wii U at the moment.
So what do you think?  Excited for the new Sonic game?  Think it'll be some next generation masterpiece given the three platforms it's being released on?  Is it the so called 'exclusive' having lost its exclusivity deal? Post your thoughts in the comments below or at Nintendo 3DS Community.com today!