Monolith Soft's 'X': New Trailer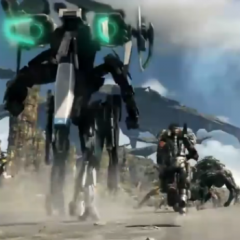 Shown during the Nintendo Direct today, here is the new trailer for the upcoming Wii U title from critically acclaimed Xenoblade developers Monolith Soft; X.
Just as Xenoblade pushed the boundaries of the Wii's capabilities, X looks to do the same for its successor. This, The Wonderful 101 and Bayonetta 2 prove that Nintendo are still in the game when it comes to third-party exclusives, and although these titles don't have huge mainstream appeal, their quality is guaranteed.
What do you think of the mech-laden, visually stunning RPG?
Source(s): Nintendo