Minecraft Wii U Edition Getting Mario Skins and Music!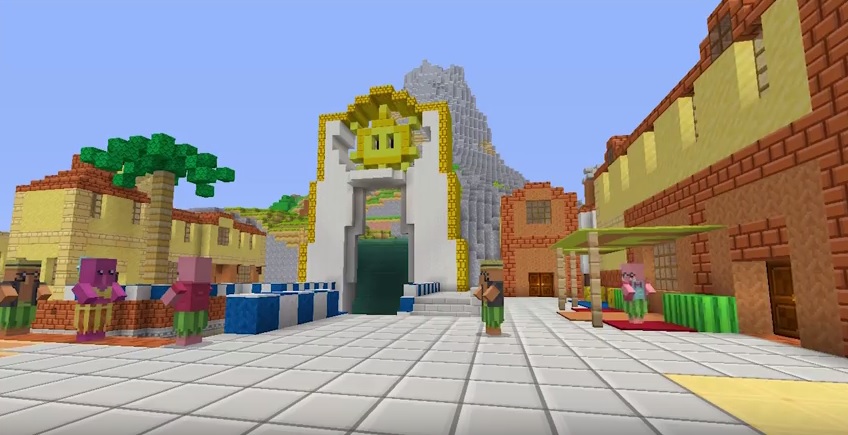 Have you ever wished to play as Mario and friends in Minecraft?
Or that you could officially explore places like Princess Peach's Castle and Isle Delfino in the Minecraft's iconic style?
Well if so, you're in luck! Nintendo has just announced that the 'Super Mario Mash-Up Pack' is coming to Minecraft: Wii U Edition on May 17th. This pack will be released for free, and feature:
Textures based on Mario games like New Super Mario Bros, Super Mario 64 and Super Mario Sunshine
Tons of character skins, for everyone from Mario and Luigi to Bowser, Wario and even Diddy Kong.
Redone enemies based on the Mario series. Like Hammer Bros and Dry Bones replacing the traditional Creepers and Zombies.
And even classic Mario music based on Super Mario 64!
There's even an included Mario World that features all this new content. Here's a trailer showing some of it in action:
It's a pretty clever move by Nintendo when you think about it. Minecraft is massively popular with the type of kids who don't already play Nintendo games that much, and this sort of character pack might inspire some of them to check out Nintendo's own series. It's also a nice follow up to Super Mario Maker in general, since it lets Nintendo have a hand in releasing a sort of '3D Mario Maker' without needing to put time and effort into providing a new engine and editor from scratch. Is it as good as an editor for Mario 64, Sunshine and Galaxy might be? Not really, but it does seem like something that will keep a few die hard Mario fans busy for a while.
But what do you think? Do you like the look of this new Mario themed Minecraft pack? And for that matter, should Nintendo do similar deals for Pokemon and Zelda?