Little Mac's Playable in Smash Bros 4!

Which is pretty overdue to be honest, since the guy's a boxer.  You'd think that'd make him one of the first Nintendo characters Sakurai would want to include in a Super Smash Bros title.
Either way, he's finally been confirmed as a playable character in Super Smash Bros 4, putting him alongside Wii Fit Trainer, Villager, Mega Man and Rosalina in the elite 'new characters club'.  Want to see him in action?  Keep reading to see his official artwork and debut trailer!
Let's start with the artwork.  Here's his concept art for the game: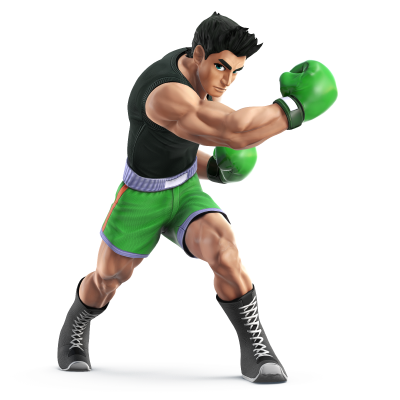 Looks pretty good.  Indeed, it's just about identical to how he looked in the Wii Punch Out game.
And here's his trailer:
This looks absolutely amazing. Giga Mac as a final smash?  Doc Lewis giving commentary from the sidelines?  Mac beating the living hell out of just about every Nintendo superstar in history? Absolutely awesome beyond words.
Little Mac is in Smash Bros, let the fandom rejoice.