List of Best Buy Wii U Demos Leaked?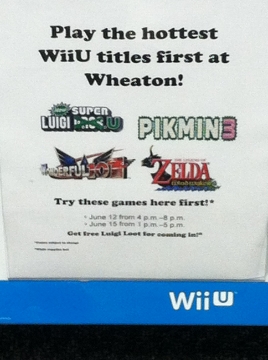 And be warned, it's not exactly the most thrilling list of games on the planet.  Interested?  Here's a rumoured image showing them: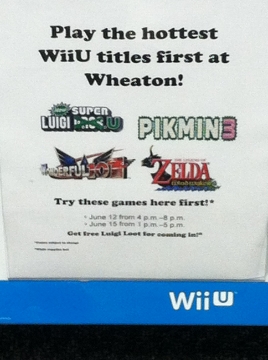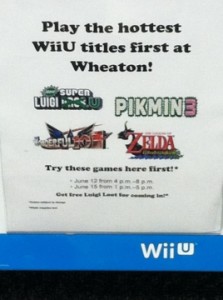 If you can't see the image, the list is supposedly:
New Super Luigi U
Pikmin 3
The Wonderful 101
The Legend of Zelda The Wind Waker HD
No 3D Mario or Mario Kart (despite both likely being out before the year's over), no Game & Wario, no Smash Bros, no Zelda (well, no new Zelda game)… It's pretty much the worst case scenario bar Pikmin 3.
Still, at least it's only a rumour so far.  Maybe it'll turn out this is fake and that Smash Bros and the new 3D Mario game will be shown off at Best Buy as Wii U demos after all.  Or that this isn't a full list and that another four or five games will be confirmed shortly after E3.
So what do you think of this rumoured list of Best Buy Wii U demos?