Invisible Link Amiibo up on eBay…
Oh god.  If you thought the 'defective' Amiibos were stupid enough before… someone's actually auctioning a 'defective invisible Link' Amiibo on eBay.
I'm not kidding: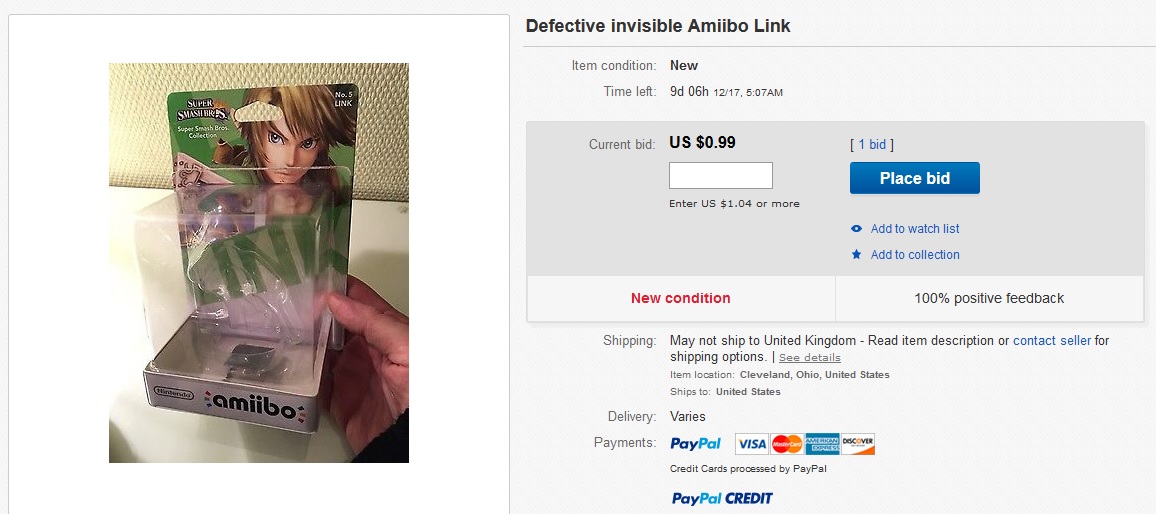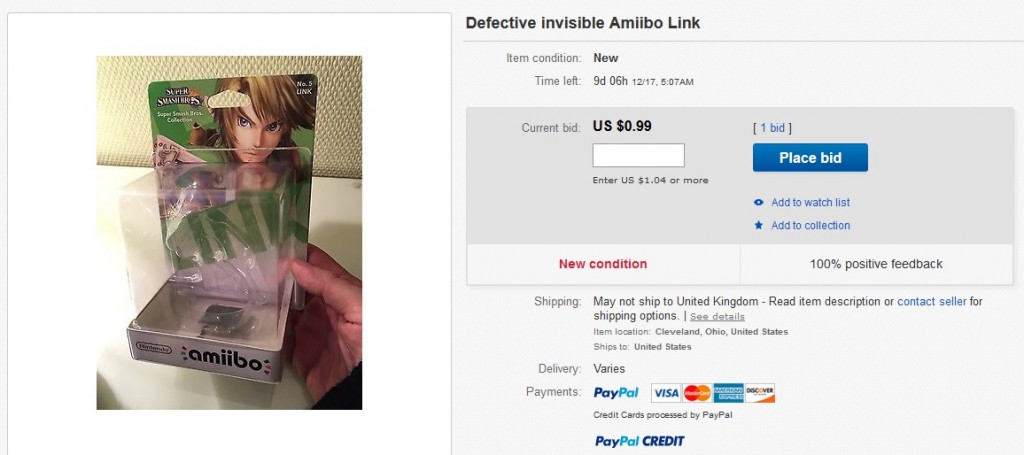 Fortunately, it's not doing too well.  Unfortunately… it's really hard to tell at this point whether the seller is joking or serious, given how many stupid Amiibos have ended up on auction sites with talk of 'defects'.
What do you think of someone actually selling a non existent 'invisible' Link amiibo?
Source:
http://www.ebay.com/itm/Defective-invisible-Amiibo-Link-/261691117800?pt=LH_DefaultDomain_0&hash=item3cee0190e8