Game and Wario Magazine Scan

Unfortunately it doesn't show too much of the game, but there is what appears to 'new' or at least standalone official art of Mona and Kat there as well as a few screenshots, so it's nice to have anyway.  Here's the scan: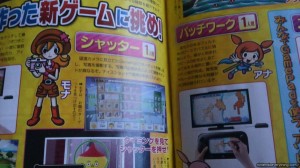 Not sure what the mini game with the pixel like stuff is, but I guess that's the one associated with Kat and Ana.
But what do you think?  Is this new magazine scan interesting or anything?