Five Nights at Freddy's is Coming to Consoles!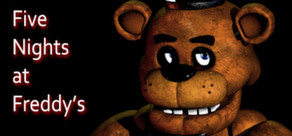 It's been a while coming, but now popular survival horror franchise Five Nights at Freddy's is coming to consoles! Yes, creator Scott Cawthon is in talks with various companies about bringing them to home systems. And what's more, they'll be full blown remakes. As said to a forum user who asked about whether the games could come to consoles:
Actually, yes! It will happen. I'm talking with a few companies who are interested in doing console remakes of the original games
However, there's one catch.
Namely, it seems unlikely that the Wii U will be one of these platforms. Oh sure, it's the ideal system for the games. And yes, the in game camera switching seems absolutely perfect for the GamePad.
But according to Scott, ut might not happen. Why?
Because he's unsure if the Wii U will still be a thing when the game's are finally released. In his own words:
Yeah I doubt the Wii-U will be thing by the time a console release is ready.
Which is a fair concern to be perfectly honest. Remember, the Nintendo NX is coming out in March 2017. The console ports at Five Nights at Freddy's haven't even started development yet, and could easily take until 2017 to remake given that each of the games needs to be rebuilt from the ground up. Could we get an NX version instead? Possibly, though that itself would take even more time given that Scott likely doesn't own a dev kit for the system yet.
Either way, we'll be getting Five Nights at Freddy's remakes on home consoles, and the Wii U probably won't be one of them.
Source:
Any Chance One of Your Games May be Ported to Home Consoles – Five Nights at Freddy's 4 forum (Steam)
If we DO get FNaF on Wii U, maybe we COULD have amiibo – Five Nights at Freddy's 4 Forum (Steam)