Watch the Game Awards 2016 Right Here!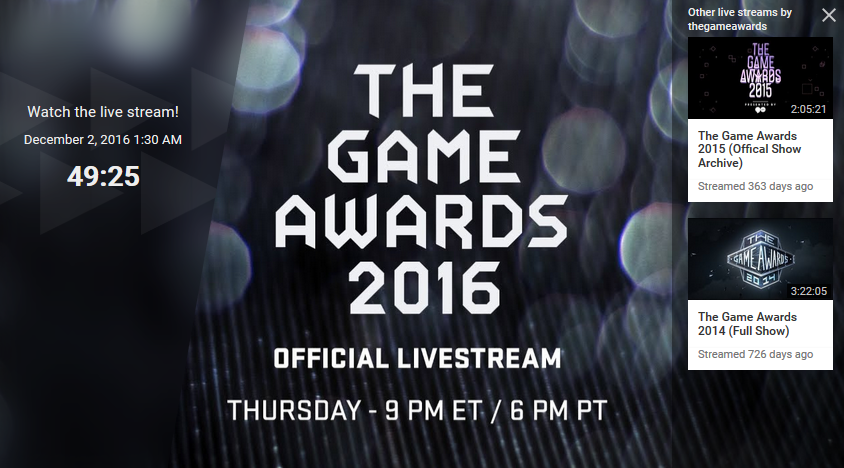 Interested in seeing the new Legend of Zelda Breath of the Wild footage? Want to know what games win at the 2016 Game Awards?
If so, then you can watch the awards right here:
This is because like most events (such as Nintendo Directs and E3 presentations), the whole thing is being streamed on its official YouTube channel. So once it starts in about an hour or so, you'll be able to catch everything via the video player above.
As for us? Well, it's getting late here, so all coverage of tonight's events will probably be done in the morning. But if you are still awake tonight, go and watch the awards and tell us what you think!