WarioWare Gold Gets an eShop Demo (in Europe)!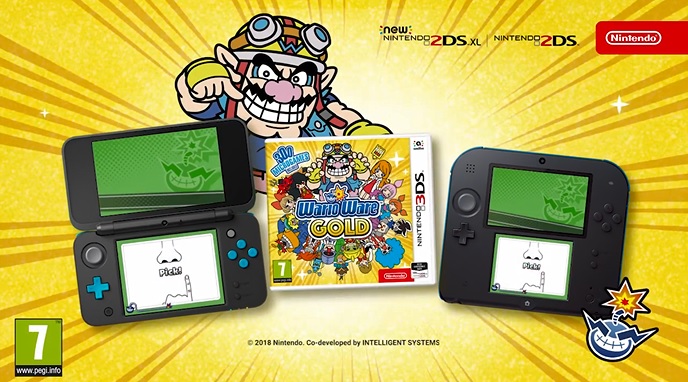 Ever since it's reveal back in March this year, WarioWare Gold hasn't exactly been advertised much by Nintendo. Oh sure, it got a few promo stands in Japanese shops, and the official pages for the game have been available from the start, but actual ads or Nintendo Direct appearances have been few and far for the series.
And this worried quite a few WarioWare fans. Indeed, without even so much as an appearance at E3 (or a mention on social media in the last few months), some ended up thinking the game was being sent out to die, especially given its release on a dying platform like the 3DS.
But now it seems the tides may have turned. Why? Because as the title suggests, Nintendo have actually gone and released a demo for WarioWare Gold on the European eShop!
This means that people who don't know about the game yet can finally test it out for themselves and see if they want to buy it. It also means the first new ad in pretty much forever, which shows the game's intro cutscene in English with fully voiced characters:
It's a good move, and one that's very unexpected for a minor 3DS title like this.
And it indicates that (to some extent) Nintendo now cares more about marketing the title and isn't completely burying it in the schedule like some have feared.
So, check it out if you're interested. Go to the eShop, download the demo and see what you think of WarioWare Gold. It's definitely a title that needs your support!