An 'Unpaid' Video Game Composer is Blackmailing YouTubers with DMCA Strikes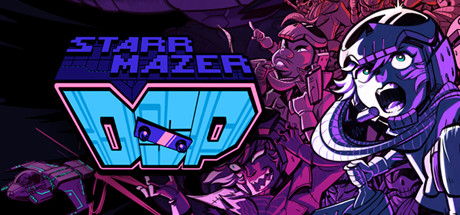 As anyone who runs a YouTube channel will tell you, the current situation with copyright online is deeply messed up. It's been used to take down criticism of bad games and companies. It's been used to remove footage of popular games that companies simply don't want advertised at all.
And where music is concerned… well that's another kettle of fish entirely. You seemingly can't use any song in a YouTube video without worrying that some fraudulent holding company or another will content ID the video to serve ads on it.
It's absolutely ridiculous.
However, the recent incidents involving Starr Mazer: DSP are even worse. Why?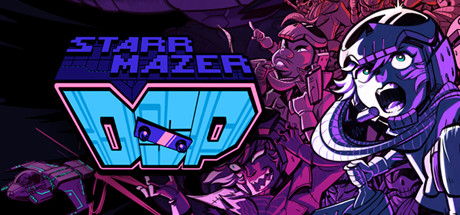 Because it's not the game's creators taking down videos.
It's the game's music composer issuing copyright strikes because she thinks the game's developers didn't pay her for her work.
Basically, she says that Imagos Softworks owes her $10,000 for unpaid music work. So she's decided to use the DMCA system to 'raise awareness' about the issue, with said copyright strikes only being removed if the YouTube video creators post a news story about how the game's developers owe you money.
As a result, you've suddenly got a bunch of YouTubers dragged into the middle of a firefight between an angry composer and a game development team. With their potential careers in jeopardy as a 'bargaining chip'.
It's pretty ridiculous all around. Illegal too, given how it's misusing the DMCA system.
So I'm gonna try and end this by saying one thing to Alex Mauer here.
Stop.
Yes, I know why you're angry. Having your work ripped off (if your claims are true) is a horrible thing for any artist.
However, here's the thing:
The YouTubers you are targeting had nothing to do with this. They didn't ask the company not to pay you. They're not celebrating your personal situation, or laughing at your expense.
No, they're just recording a game because they enjoy it. Or they feel their fans will enjoy it.
So why are you punishing them like this? You know they could lose their accounts because of crap like this. You know how ridiculous YouTube gets after copyright strikes.
Yet you still target innocent people to 'make a message'. That's not being a good person. That's being an utter bully and scumbag.
It's like being a fired employee who sabotages their ex company's customers to 'get back at the boss'. Like that recent example of a web hosting company admin who wiped his ex company's hard drives because they had a falling out with their employer.
It's petty, it's unprofessional and makes everything worse for no gain whatsoever.
So just stop, okay? If you have problems with Imago Softworks, take it up with the company themselves.
Abusing YouTube's broken copyright system is not a good way to 'send a message' or 'raise awareness'. It's petty, and makes you come across as a bully, especially when the people you're targeting have nothing to do with your situation.
Thank you.
Sources: