Super Mario Bros 1 Has Been Fully Remade in Super Mario 64!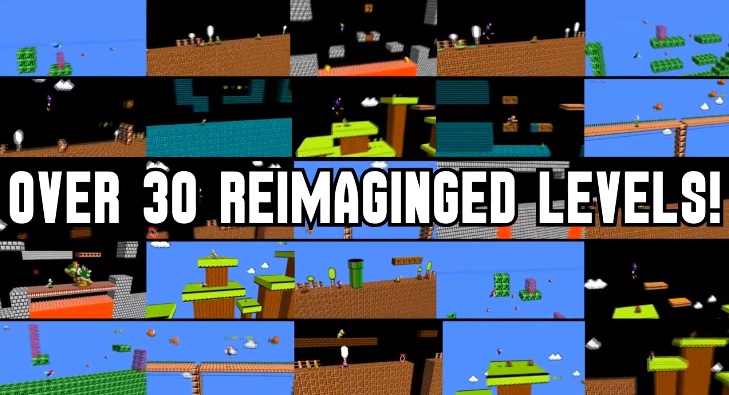 Have you ever wondered what Super Mario Bros 1 would be like on the N64? Ever felt the NES classic could really do with being remade with 3D visuals in the style of Super Mario 64?
No, we haven't either. But clearly Kaze Emanuar did, since he's now released a full remake of the original Super Mario Bros in Super Mario 64's engine. Here's the release trailer for it:
As you can see, it's a pretty damn impressive remake all round. You've got Luigi, Wario and Waluigi as playable characters with the same movesets as in Super Mario 64 Online. You've got a fully 2D playing field, with the camera locked in place and both Mario and his enemies interacting in 2D.
And overall, just about every little aspect of the original game has been ported over. The power ups? All present and working as expected. The classic Super Mario Bros health system? All works as expected. Every enemy and boss from the original game? Works exactly as you'd expect them too, albeit now in Mario 64 style models.
So yeah, if you're interested, check out the video and download it today. It's sure to be an entertaining experience for all you retro gamers out there!