Sonic Forces: Green Hill Zone Footage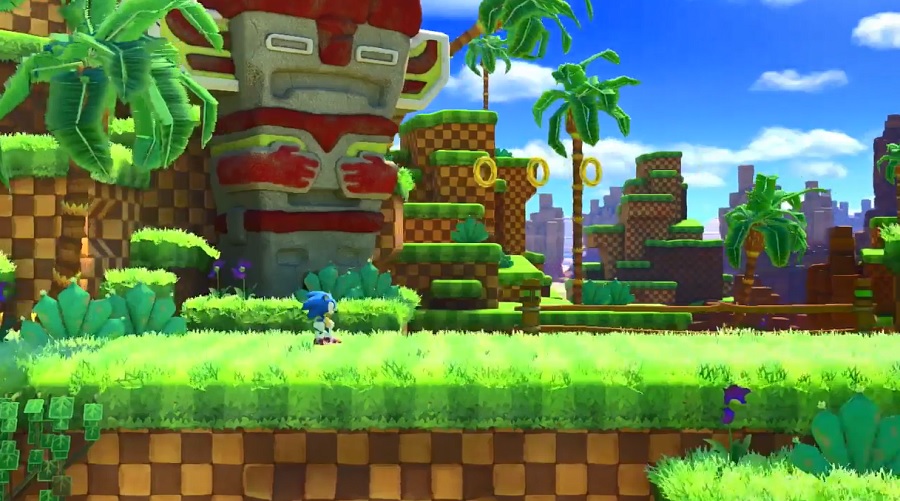 Ever since it was announced alongside Sonic Mania in 2016, we haven't seen much of Sonic Forces. Yeah sure there was that trailer showing the two Sonics racing through a ruined city. And yes, a few short clips were shown in March as well, showing about 30 seconds of Sonic running through the same city environment.
But we never really saw a full level. A real look at how a stage in the game may actually work.
Until now. Because earlier today, Sega posted a clip showing the new Green Hill Zone level from the game. Here's the video in question, showing off the new stage in action:
As you can see, it's pretty much exactly as you'd expect a Green Hill Zone area in a modern Sonic game to be. You've got the typical chequered grass and cliffs found in every iteration. The traditional bridge with the Chopper fish monsters jumping up from underneath. The various tunnels and loops to build up speed and look cool.
It's as pleasant looking and as safe as you'd expect it to be. Nothing broken or unexpected. No awkward gimmicks like a werehog or sword fighting thrown in for the sake of it.
However, it's also… Well how do I say this nicely?
Not very ambitious. I mean, the level design is technically 'okay', but it seems to have very little depth compared to that of the previous Sonic the Hedgehog games, and acts like a slightly disguised straight line to the finish. The physics work to an extent, but Sonic doesn't seem to have proper momentum. He just crashes to a halt whenever he lands on an enemy.
And as for the music… Well that's another matter altogether. It's not ear hurting in the way that say, Sonic Chronicles was, but it's also not particularly memorable either. Honestly as a Nintendo fan? I'd say this music sounds like something Artoon may have composed. Aka the kind of song you find in the modern Yoshi's Island games. Inoffensive, somewhat fitting of a theme but generally rather soulless and non memorable.
Ah well, at least it's only one level, and presumably one you encounter at the very start of the game. So in that sense, at least it does introduce you to the mechanics well enough. And hey, at least it leaves the possibility of the Modern Sonic/extra characters feeling a bit more interesting and varied than this one.
But what do you think? Are you impressed by what you've seen of Sonic Forces so far? Or do you think Sega's game needs a bit of a rethink in the level design department?