Shovel Knight is Appearing in Yooka-Laylee!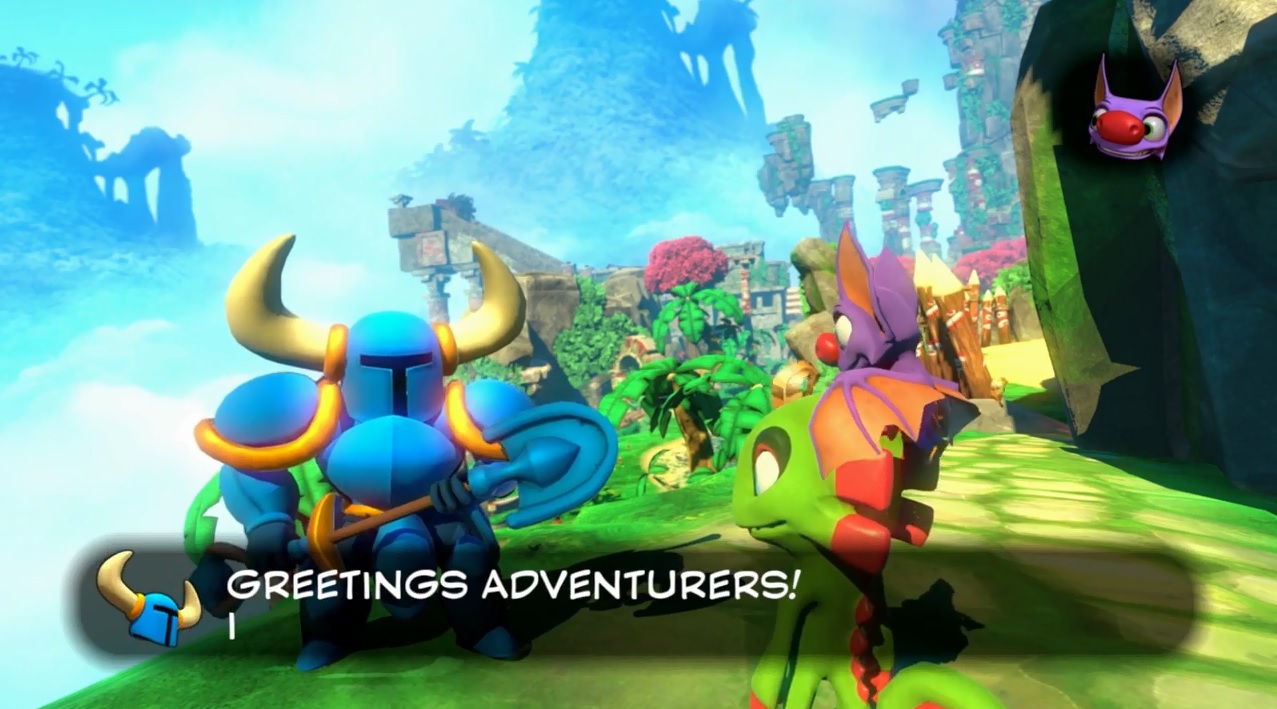 No, we're not making this up. Playtonic Games have announced that Shovel Knight is appearing in Yooka-Laylee. Here's a picturing showing him in game:
— psychoduck (@psychoduck92) September 25, 2016
As well as a trailer featuring him in action:
His role isn't known as of yet, but it's best to assume he'll be an NPC you'll interact with in levels. Maybe he gives you a sidequest or something? Or you have to bring him a certain item for a Pagie?
Either way, it's a guest appearance by the star of one great indie game in another, and something we can't wait to find out more about it come Yooka-Laylee's release!
But what do you think? Are you interested by the prospect of Shovel Knight in Yooka-Laylee? And for that matter, what would you think about the opposite happening at some point?