Shigeru Miyamoto Shares Info About Nintendo Attractions at Universal Studios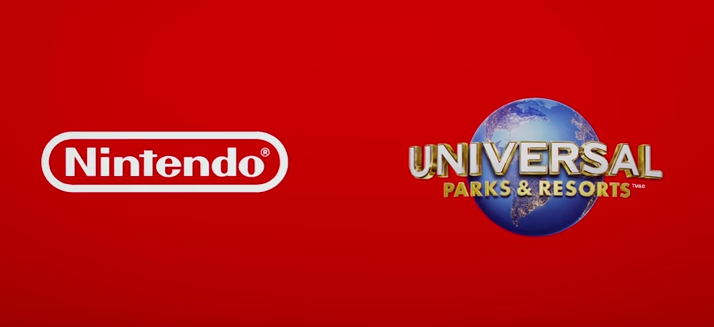 Hey everyone! Remember that announcement Nintendo made about their franchises getting rides and attractions based on them at Universal Studios? The one which kind of set the internet hype machine into overloaded in minutes?
Well, it seems they've just posted a bit more information on the matter! Indeed, in a new video uploaded to the Nintendo YouTube channel, Shigeru Miyamoto and Universal Studios' Mark Woodbury detail some more aspects of the two companies' partnerships and their plans for theme park attractions.
Here it is:
So what's mentioned here?
Well, it seems like a whole Nintendo themed area is the plan for one thing. So like the Wizarding World of Harry Potter at other Universal parks, it seems like there'll be a full 'World of Nintendo' too. So Nintendo and Universal plan a lot of attractions here.
Talking of themes, that's another thing mentioned here. The theme park areas will 'make you feel like you're in a video game'. In other words? They're not just rides in the middle of nowhere, but part of a proper themed 'world'. Kind of like how it works in Disney World.
What's more, said attractions are also mentioned as being interactive. So it's likely the people riding the attractions will be able to interact with them while doing so. Like Men in Black: Alien Attack at Universal Studios Florida. Maybe Nintendo might integrate their games into the theme park too?
And it's not just rides either! Oh no, Nintendo shops and restaurants will be a reality too. So perhaps you'll be able to get merchandise there? Or eat in a bar based on the Milk Bar in Majora's Mask? The possibilities are endless!
Moving on, we also know what parks Nintendo will be coming too. Basically, it will come to the following Universal Studios parks:
Universal Studios Japan
Universal Orlando Resort
Universal Studios Hollywood
This means everyone will find a park they can visit more easily.
So yeah, that's the latest info about the Nintendo rides and attractions at Universal Studios. But what do you think of it all? Does this make you want to visit Universal Studios again? And if so, what Nintendo rides and attractions are you hoping they create?
Post your thoughts on the Gaming Reinvented forums or social media today!