Shenmue III: First Teaser Shown!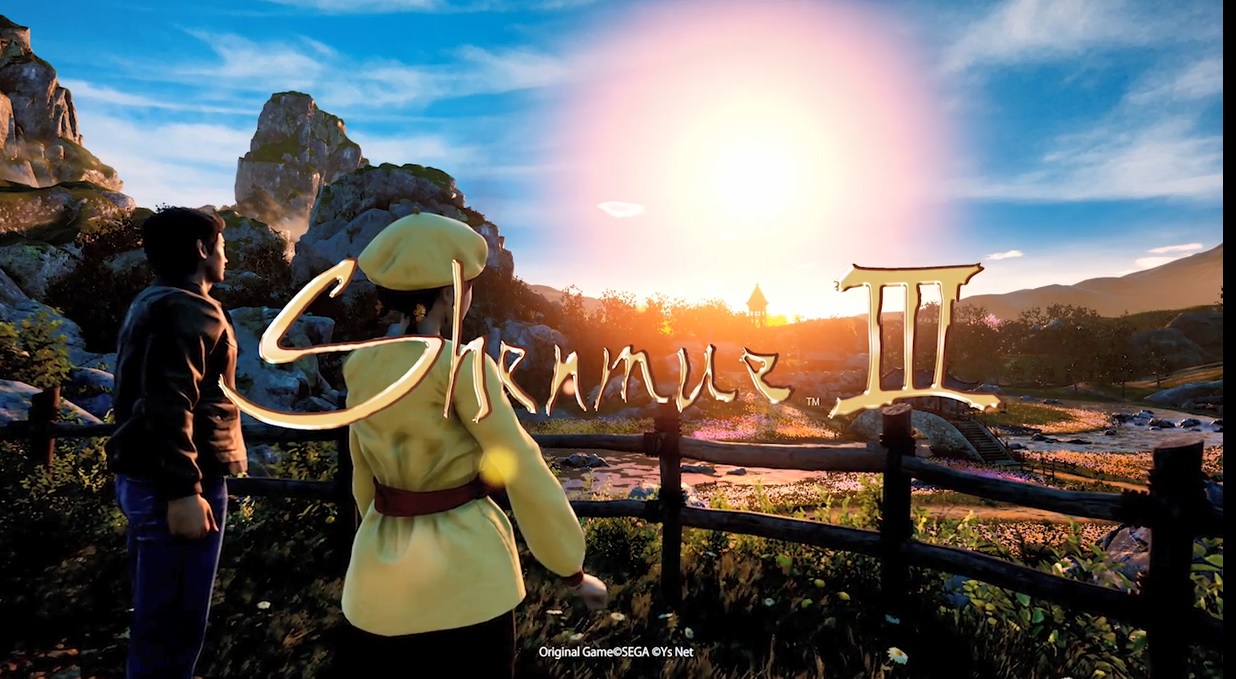 Back in 2015, Shenmue III was announced on Kickstarter. A revival of Sega's ambitious open world series from the early 00s, it promised the finale for the series that fans had been waiting years for. It was a dream come true. A once in a lifetime opportunity to fund a sequel to one of the most ambitious, expensive franchises in gaming history.
And oh, did the industry go wild for it. Meeting its $2 million goal in a mere eight hours, the game eventually smashed Kickstarter records, becoming the highest funded video game project in the site's history and the sixth best funded project overall. It was an absolutely massive success which blew past all expectations.
However, fans didn't really see much of the game at this point. Yeah, they knew it existed. Yes, there was a Kickstarter video consisting of footage from the existing game to go with it.
And obviously some concept art existed. But that was it. For months, there's been practically no footage of the game at all.
Until today. Because at Gamescom earlier this week, the official PlayStation YouTube posted the first ever teaser for the game! So here it is. Here is the first ever footage from the upcoming Shenmue III:
Sadly for the team behind it, it's gained mixed reactions online to say the least. On the one hand, you've got some a decent amount of people who like the look and think it works well. After all, it's only a start. The game's gonna look better in future, and it's certainly no Mighty No 9 as far as disappointing Kickstarter game aesthetics are concerned.
Yet at the same time others consider it a disappointment. They say that the facial expressions just don't look right, and the effects seem rather cheap for a game like this.
And that's a fair point to make too. Remember, Shenmue 1 and 2 prided themselves on the great graphics and overall high production values. There's a reason the former cost around $50 million to make after all.
So, the fact that Shenmue III looks the way it does has caused controversy here. People just aren't sure whether it looks up to modern standards or not.
But hey, that's not the only thing that matters here. No, the main key to the original's popularity (or at least cult following) was its large world and the options it opened up. You could play old Sega games in an arcade. You could get a part time job as a delivery driver at the docks. Heck, you could just live in a realistic seeming world with weather patterns, a full day and night cycle with shop opening times, a daily routine and absolutely everything else needed to make the world immersive.
And the teaser for the third game… well it doesn't really give more detail on much that aspect of the game.
So, until we do get a bit of info there, it's probably best to look at in an optimistic manner. The creators have proven the game is in development, it's moving along at a decent pace and hey, it seems likely we're getting a new Shenmue game after a decade without one.
That's what really matters overall. Let's wait until it's further into development (and more footage is available) before judging this game overall.