Sega Pitched a Metroid Game to Nintendo (but Nintendo Turned it Down)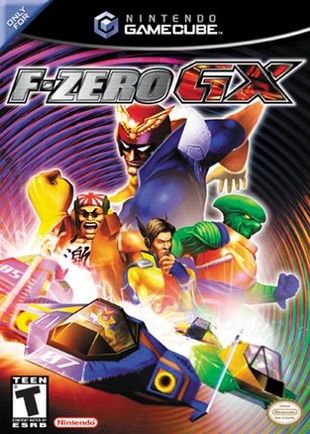 As anyone long time Nintendo fan likely knows, the last F-Zero game released in the series was F-Zero GX for the GameCube. Developed by Amusement Visions (a subdivision of Sega) and published by Nintendo, it was a fantastic racing game and the pinnacle of its franchise, with a fandom that's still going to this day.
But did you know it wasn't the only game idea Sega pitched to Nintendo? That in fact, the company pitched quite a few ideas that got rejected in the past?
Yes really. In fact, as mentioned in a recent interview with Sega's Toshiro Nagoshi, Sega actually pitched a Metroid game to Nintendo as well, along with various other ideas they had in the planning stages.
Here's the quote from the interview about it:
while we made a few proposals – Metroid for instance, and others – I was most confident in making a driving game because of my experience in the genre, though I'd never make a sci-fi one.
It's an interesting one to think about really. Oh sure, it's likely F-Zero was the best choice here (given the team's experience with the genre), but it does make you wonder how a Metroid game may have turned out here. Would it have been a traditional Metroidvania? Something akin to Metroid Prime?
Perhaps even something completely different altogether?
We'll never know. Nor will we know what some of the ideas they had were either, or what other Nintendo franchises could have gotten the F-Zero GX treatment had Nintendo gone along with it.
Still, what do you think about it? Do you think the team behind F-Zero GX could have pulled off a good Metroid game? What do you think the game would have been like anyway?
Tell us what you think here in the comments or over at the Gaming Latest forums today!
Source:
Edge's big feature on Nagoshi's career: Monkey Ball, F-Zero GX > 1.5M WW, Yakuza origins and future (Reset Era)