Rockstar Games Hints at Red Dead Redemption Sequel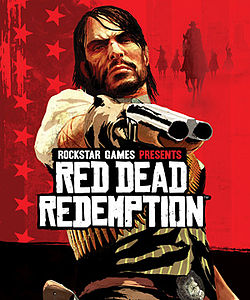 Back in 2010, Rockstar Games released a game called Red Dead Redemption. A sequel to a previous title called Red Dead Revolver, the game was an open world western adventure that followed former outlaw John Marston in his quest to bring three members of his former gang to justice.
But while it was certainly a critical and commercial success (having sold over 14 million copies since launch), it seemed like a sequel wasn't forthcoming.
Well, until now that is. That's because earlier today, Rockstar posted a mysterious picture on their Twitter account showing their logo on a red background that evoked the official art for the Red Dead series very well. Here's the tweet in question, complete with said picture:
— Rockstar Games (@RockstarGames) October 16, 2016
So yeah, it seems like Rockstar may have plans for a new Red Dead series game in future. Perhaps even the supposed 'Red Dead Retribution' title people have joked about.
But what do you think? Is this potential evidence of a new game in development? Or is it just a joke by the company that shouldn't be taken too seriously?