Renegade Kid is No More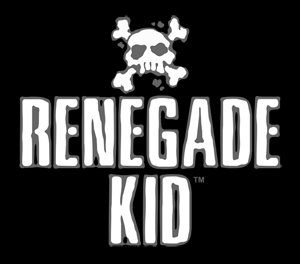 Yes, the Mutant Mudds and Dementium developer is now no more. As of today, Renegade Kid co-founders Jools Watsham and Gregg Hargrove have decided to end their partnership.
Instead, they'll now be working for their own individual companies. Namely, Atooi for Watsham and Infitizmo for Hargrove. Similarly, they'll also be splitting the various IPs that Renegade Kid used to own among them. So all the 2D games (like Mutant Mudds and Treasurenauts) are now becoming the property of Atooi, and the 3D ones (like Dementium and Moon Chronicles) will become the property of Infitizmo.
On the one hand, this is depressing news. I mean, Renegade Kid has been around for more than a decade now. They've made games for everything from the DS to the 3DS to the Wii U. So to see their recognisable brand now gone is going to be a sad reminder of just how long the last two generations have been overall.
But on the other hand?
This is probably the best end for a video game developer you could hope for.
Think about it. The founders still own their franchises and plan to work on them in their new companies. They split their partnership peacefully, rather than having the company shut down by a large corporation or everything torn apart in a massive legal battle. Everyone's still friends with each other and they're still working in the same industry.
That's pretty much the best ending a company could hope for. Heck, they're already hinting at their future games!
There's a new top secret @AtooiLLC game on this 3DS dev unit. It will be revealed at #PAXWest. I am excited. 😀 pic.twitter.com/yQG9VqJLsu

— Jools Watsham (@JoolsWatsham) August 21, 2016
So yeah, good luck everyone. Renegade Kid may now be gone, but you've got so many great games in the pipeline that we're honestly excited to see what's next. Maybe Mutant Mudds or Dementium on the Nintendo NX?
What do you think?