Project Rap Rabbit Gets Kickstarter Campaign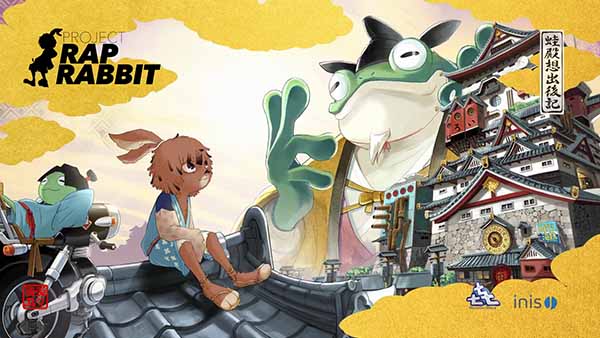 PaRappa the Rapper and Ouendan?
Well it seems we now have the Kickstarter for it. Asking for £854,000 by June 19th, the game promises "an explosive mix of Japanese folklore and traditional artwork, hip hop and humorous battle rap face-offs inspired by the Epic Rap Battles Of History YouTube series". In other words, a new rhythm game by the people who built the genre.
Here's the Kickstarter video and campaign page:
As you can see, it's certainly okay on a presentation level, and if it gets finished would likely be a decent game overall.
However, there are also a few issues here to go with it. Firstly, some may say the campaign goals are a tad ambitious. I mean, this game has 6 levels. Not 30. Not 50. Just 6.
Yeah, those are probably going to be good levels. And yes, the gameplay mechanics promised do seem interesting enough.
But for about $850,000? That seems like quite an unlikely target for a campaign like this.
And that's saying nothing of the Nintendo Switch stretch goal. Why? Because despite the fact said system almost seems perfect for a game like this, it's literally part of the last possible stretch goal to have this game ported to Switch. In other words, they want 5 million dollars for a Switch port.
Good luck with that guys. You're gonna need to match Bloodstained: Ritual of the Night if you want to get close to that mark. Or raise as much as Mighty No 9 and Yooka-Laylee put together.
Quite the tall order if you ask me.
But hey, I guess we'll just have to wait and see. This game does have star power and some decent ideas after all.
Source: