Pokémon Let's Go Pikachu and Pokémon Let's Go Eevee; New Trailer and Artwork!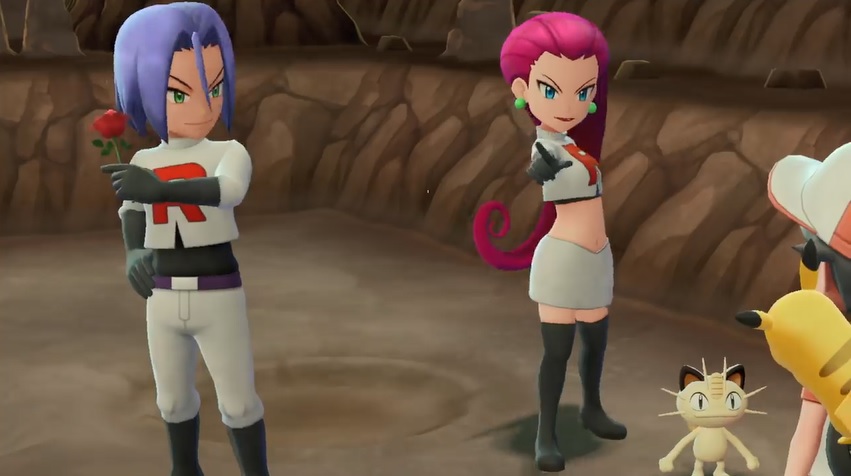 Well, it's media time again for these games! Yep, just a few days ago, Nintendo showed off more footage and artwork for Pokémon Let's Go Pikachu and Pokémon Let's Go Eevee for the Nintendo Switch. This included two whole new trailers for the game, plus various bits of artwork showing characters and areas.
Here are the videos in case you haven't seen them already. Including the original Japanese trailer:
Plus the translated version:
The setting of your adventure—the Kanto region! Take a closer look at the world of #PokemonLetsGo Pikachu and #PokemonLetsGo Eevee for Nintendo Switch: https://t.co/evMhuPLpOs pic.twitter.com/u0K1BQRXhE

— Pokémon UK (@PokemonNewsUK) 12 July 2018
And this Japanese commercial:
There's not a huge amount of new content in terms of reveals there, but the ones we do get are pretty interesting none the less.
Like how the Team Rocket Trio from the anime series reappear in these games: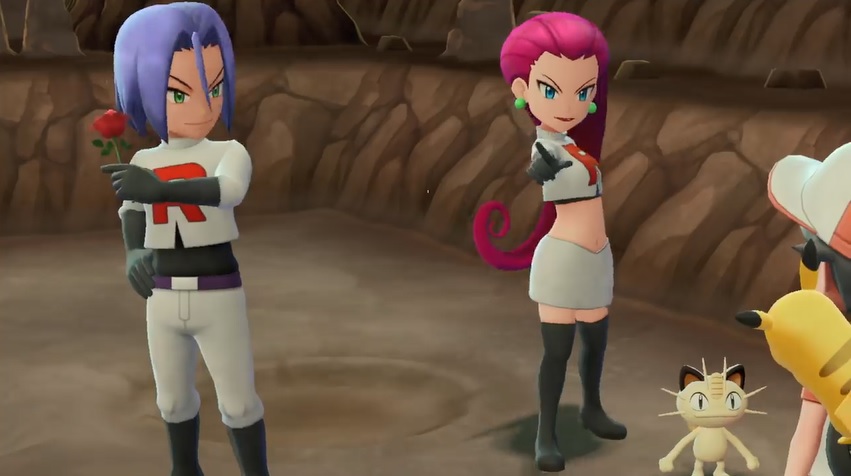 Yep, Jessie, James and Meowth from the anime are in Pokemon Let's Go Pikachu and Let's Go Eevee, and have a similar to role to in Pokemon Yellow. That's pretty cool, especially given their popularity as characters. Or heck, just the lack of personality for Team Rocket in general in generation 1.
And they're not the only surprise additions on the character front. Oh no, a new rival appears in the game too.
Yes, unlike the original games (and Pokemon Yellow) before them, Let's Go Eevee and Let's Go Pikachu do not feature Blue as your rival. Instead, you get this character: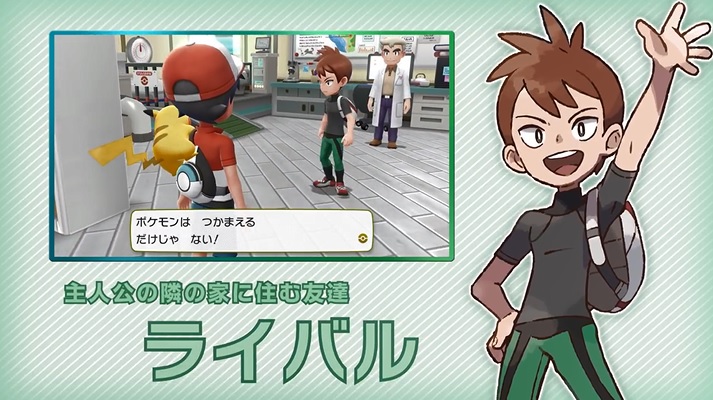 Who is he? Well we're not sure to be honest. No one actually seems to have a name for this guy, let alone any more info about his role in the game. What we do know however is that he's a friendlier rival than Blue or Silver, and acts more like the ones from the later games. That's not great, given the poor characterisation of some of these characters, but hey, it's a change none the less. And it does at least hint that the story won't remain the same this time around.
Finally, there's also a decent amount of new artwork and media for the game in general too, including this beautiful map of the entire region: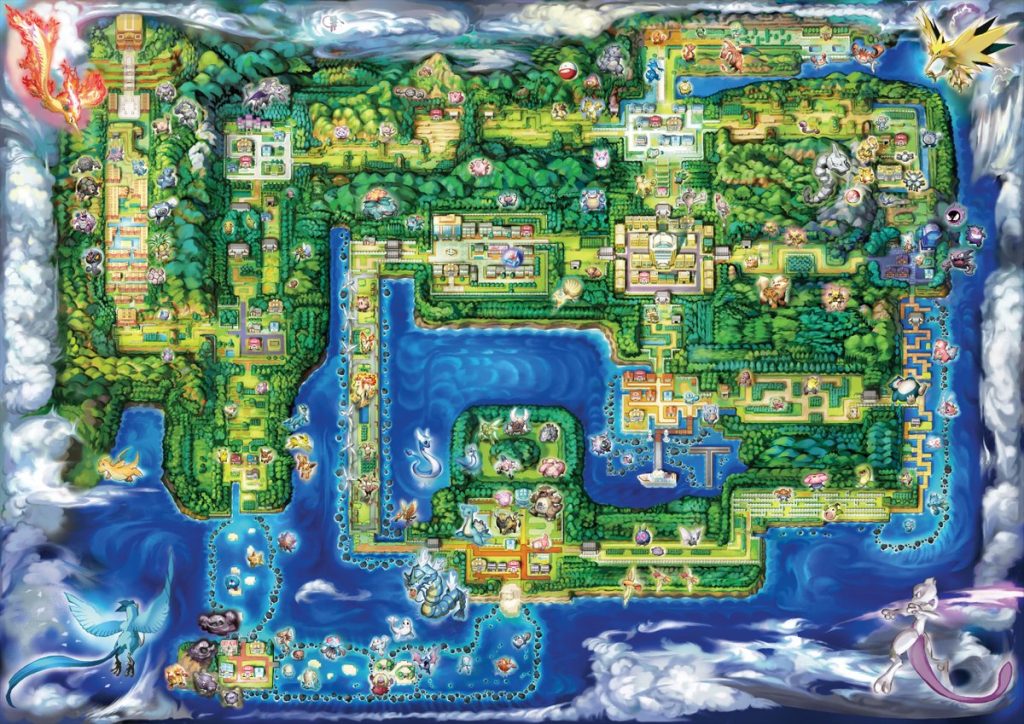 As well as these pictures of the various main characters and Pokémon: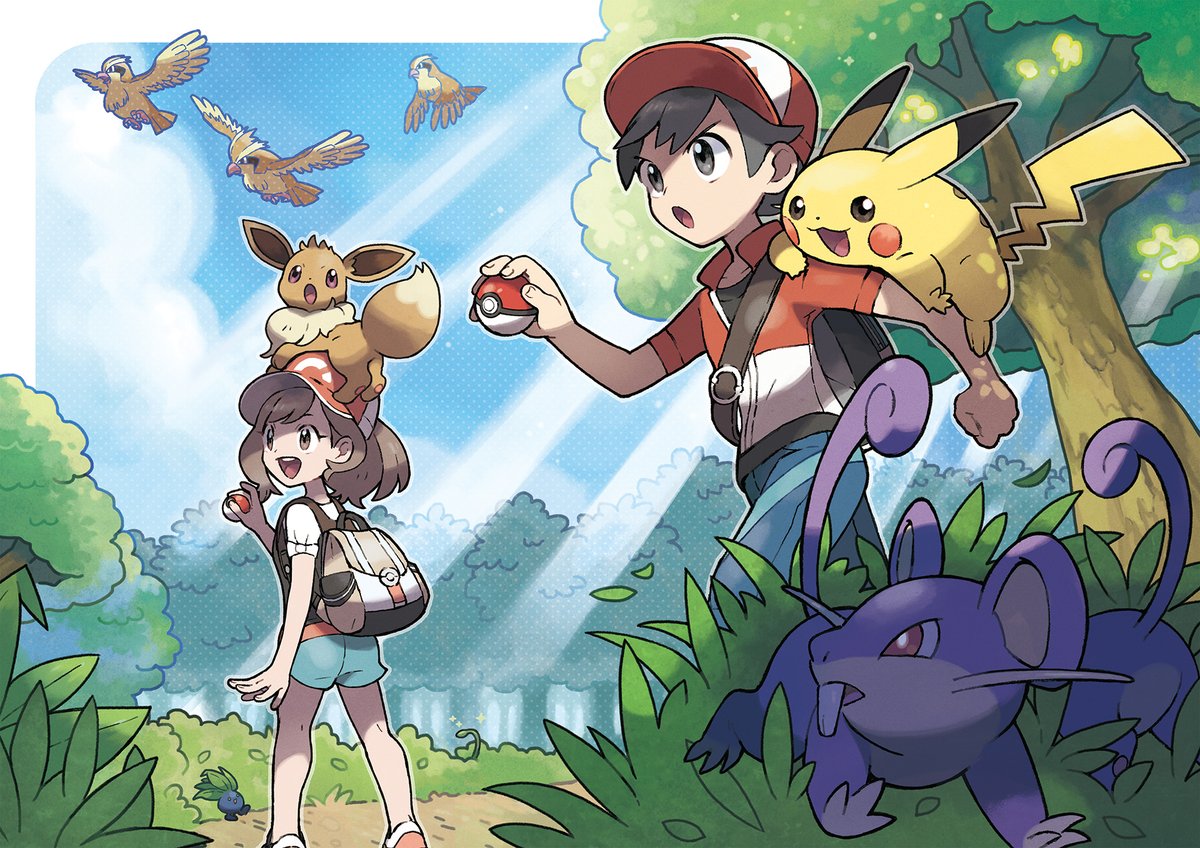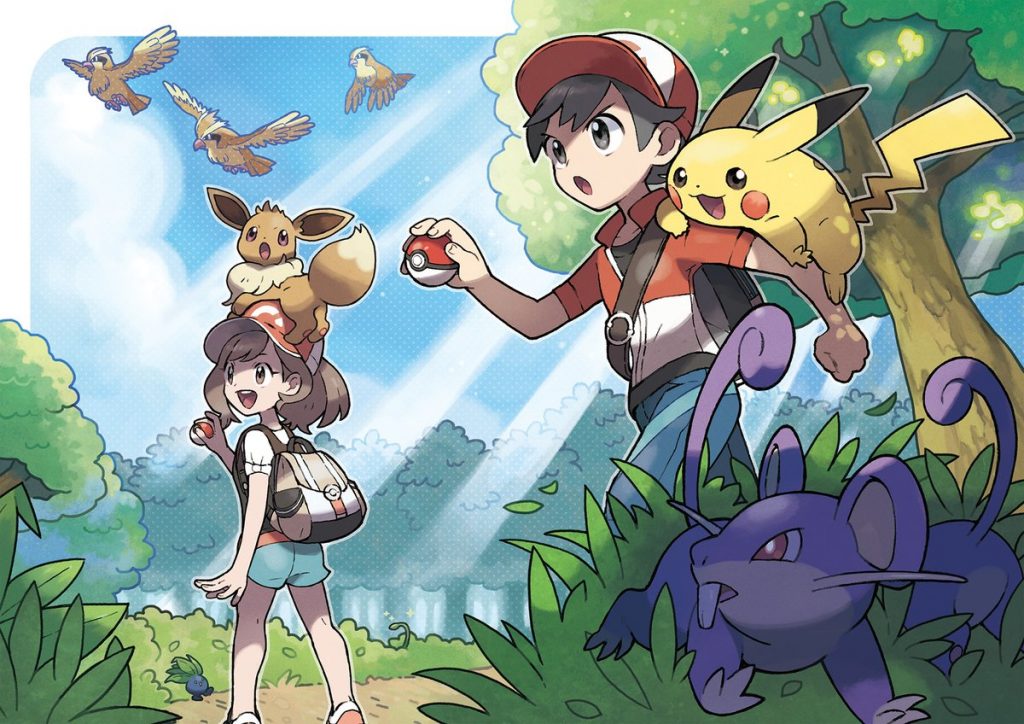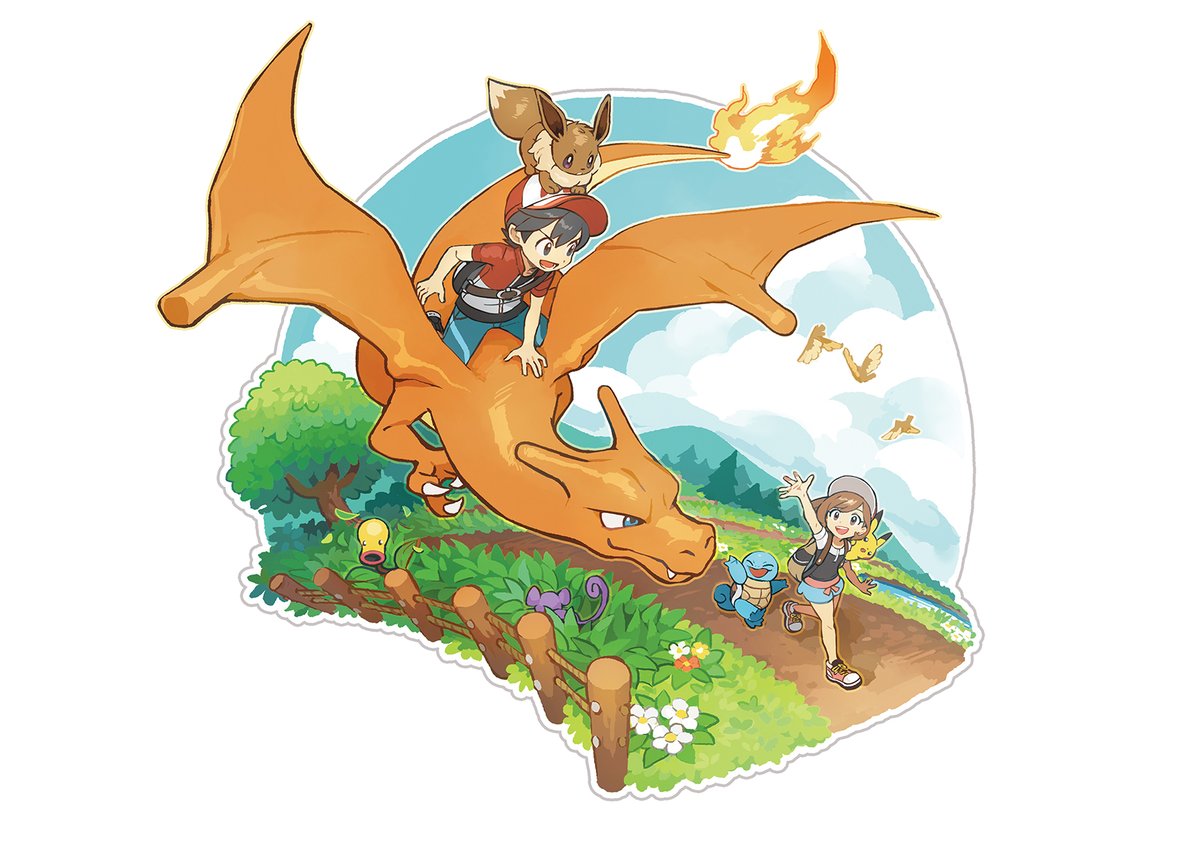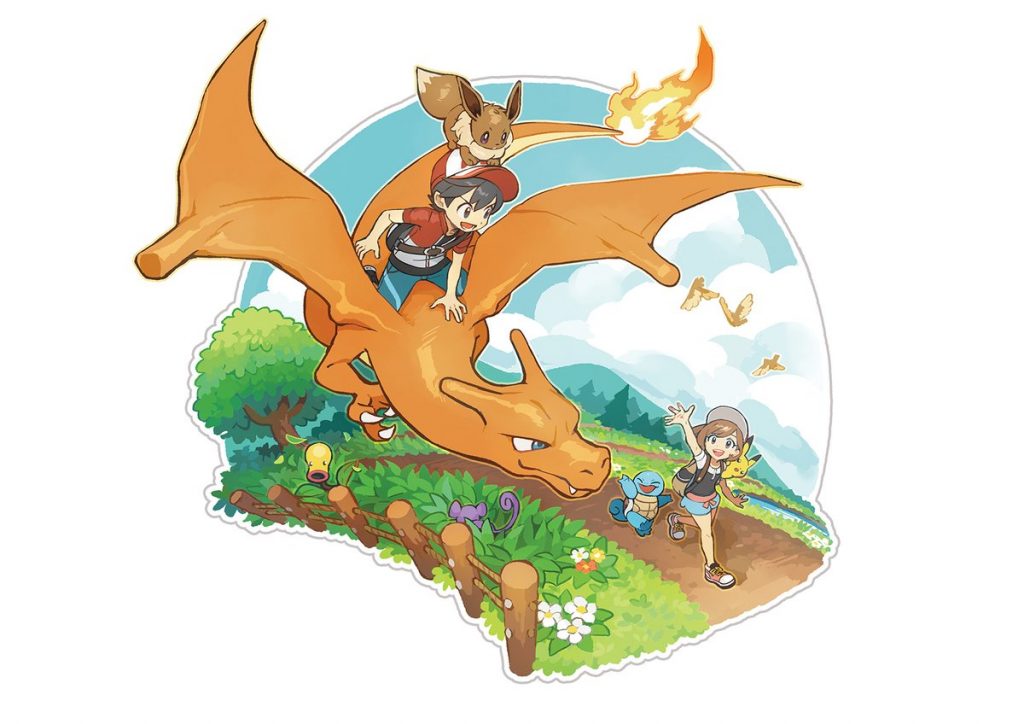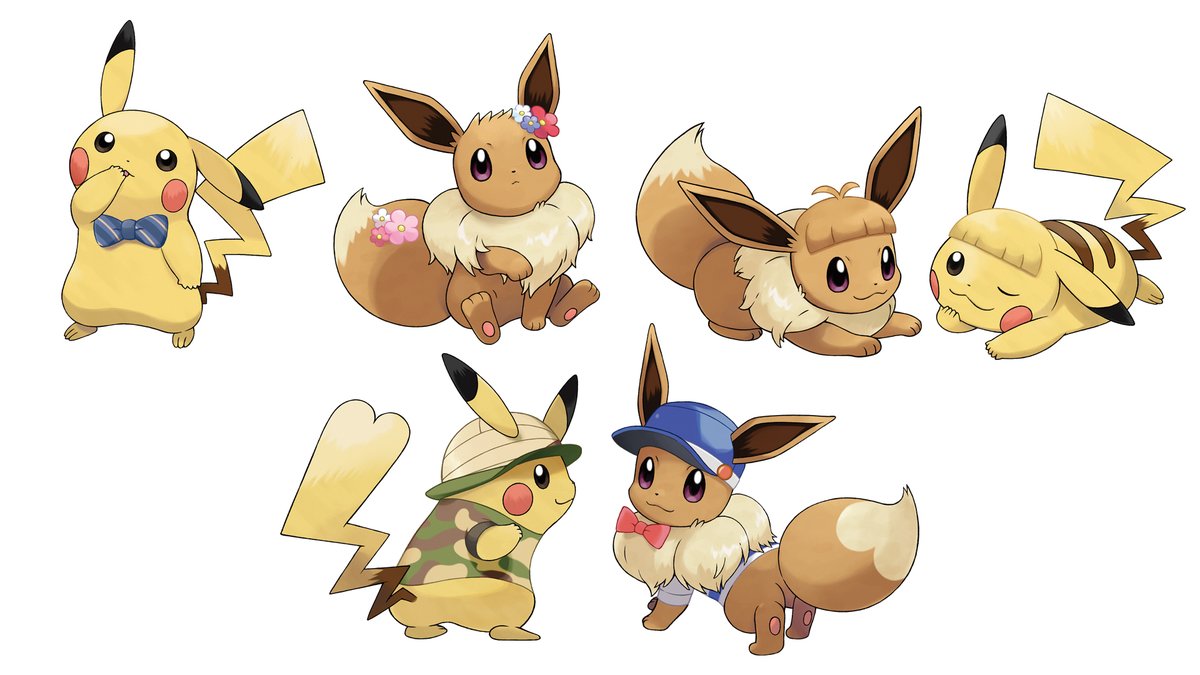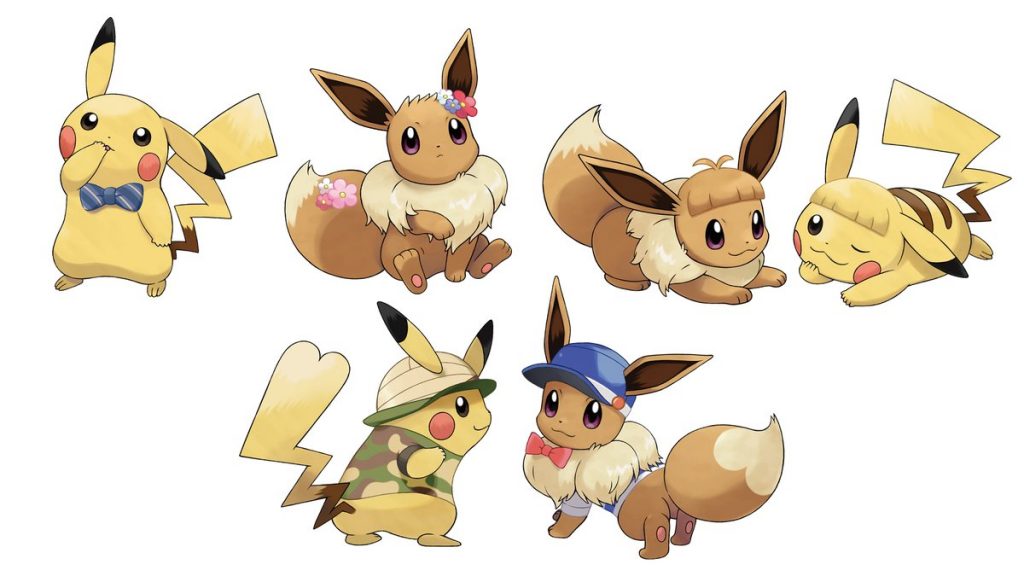 There's nothing too ground breaking there, but the new artwork does look pretty nice none the less.
So what do you think about it? Are you happy to see the Team Rocket Trio appear in the main series again, or a new rival character replace Blue in this instalment?
Or would you rather the games had been a bit closer to the originals?
Tell us what you think in the comments below or on the Gaming Latest forums today!