Pokemon GO Player Uses Drone to Hunt Pokemon from Home?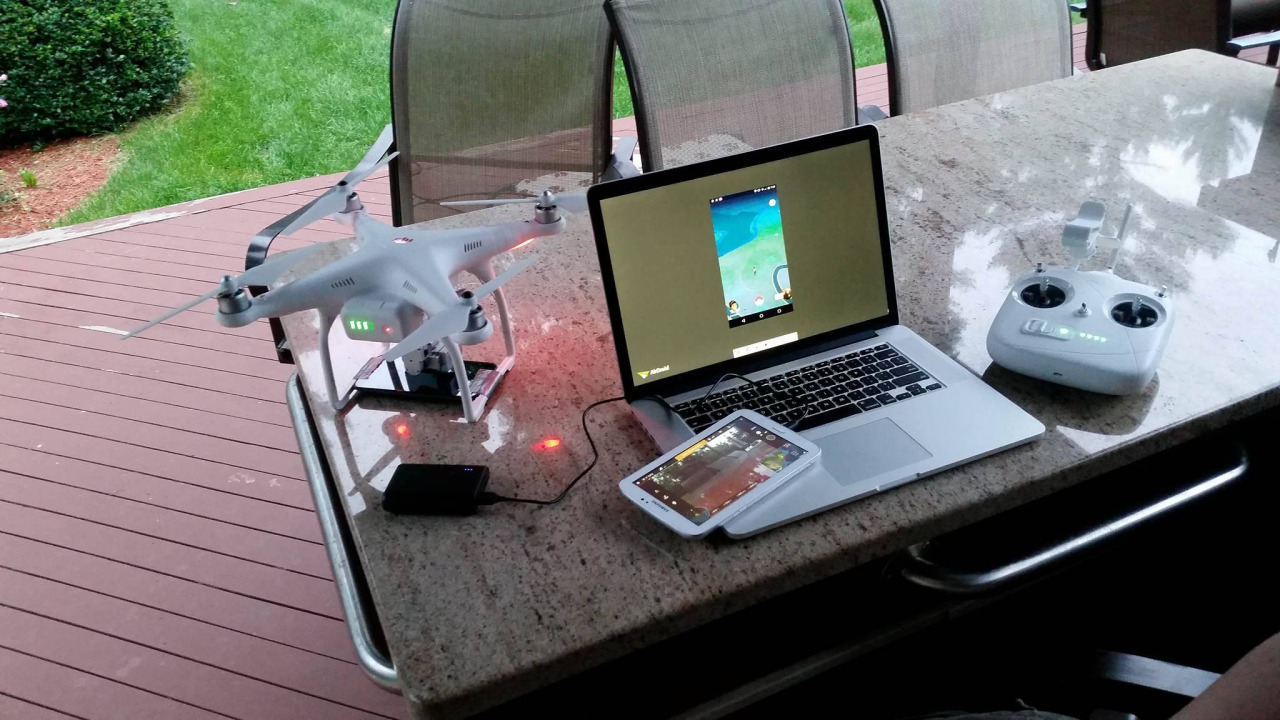 Out of the all ways I've seen to play Pokemon GO 'more easily' this has to be the most creative by far! Basically, Tumblr user Perchbird got a bit bored of going outside to find Pokemon, so he set up a drone to do it instead.
How does it work?
Well, just as you'd expect it to really. He's tied his phone to the drone, and uses an iPhone app called AirDroid to link the phone screen to a laptop. From there, he just flies the drone about and catches any Pokemon that appear in the app by playing the game as normal.
Here's a picture of the whole deal: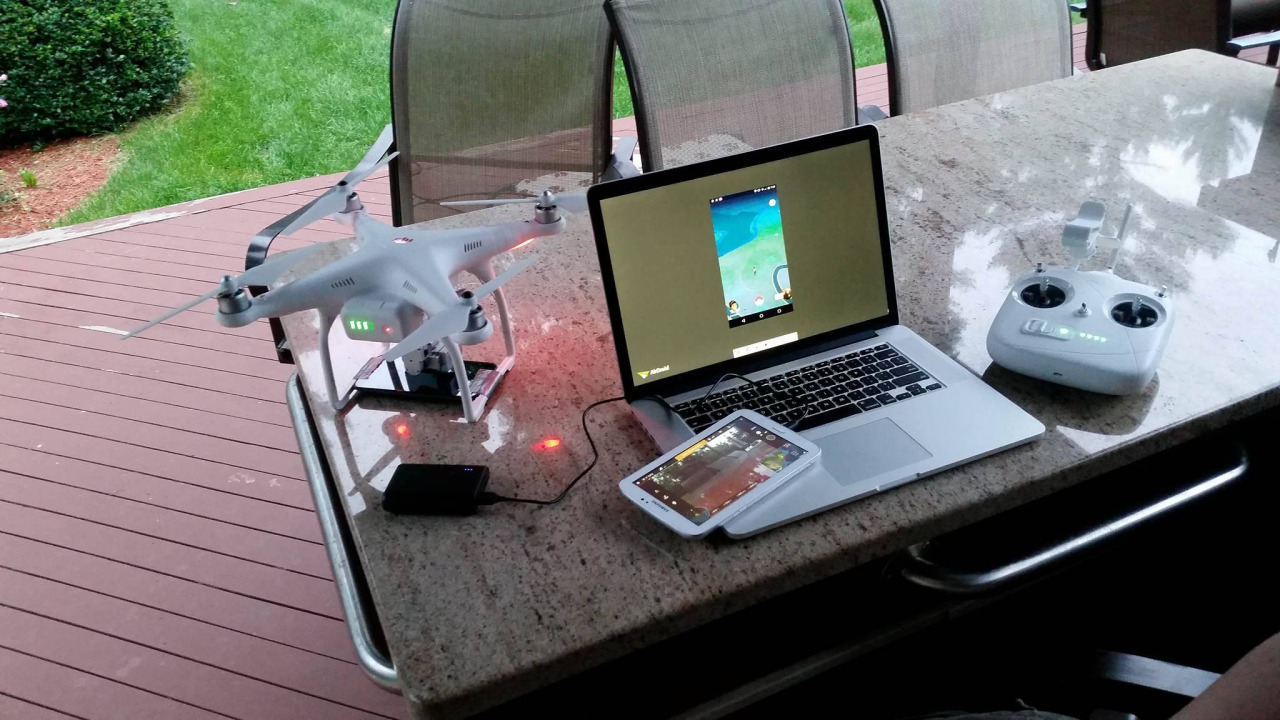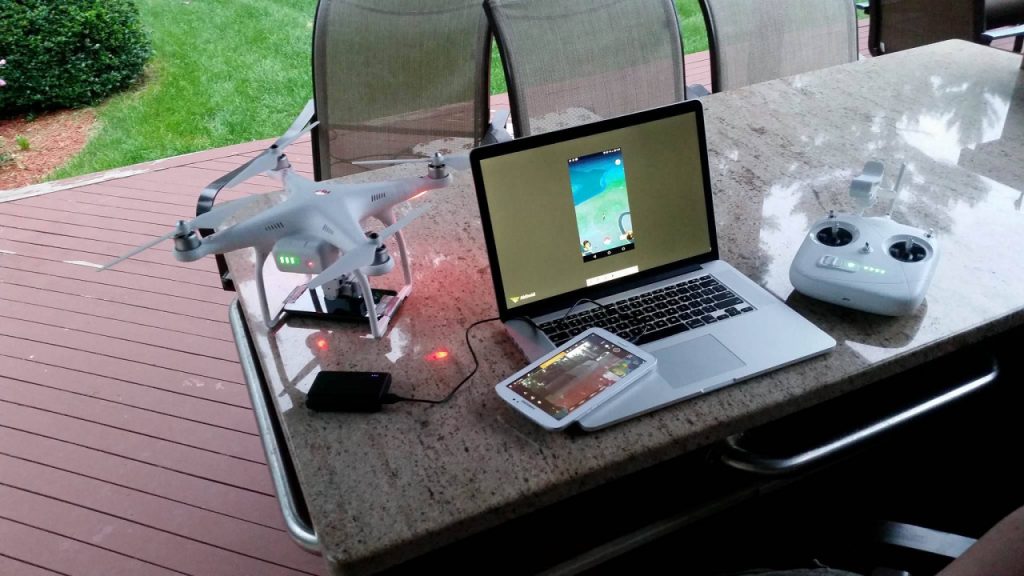 As well as his own description of the setup:
I ended up setting this all up, with my phone on the drone, my laptop viewing my phone screen, and a tablet I had to view the drone's flight info. probably wouldn't try it again, as I think my phone causes issues with the Phantom's compass
So yeah, seems like it's not the most practical solution on the planet. Indeed, he's mentioned how few Pokemon he's encountered through this method (since the drone doesn't leave his backyard). Because of that, it seems going outside and playing normally would work much better.
Still, got to give him props for trying. After all, it's more creative than trying to hack the game itself. Or spoofing your GPS coordinates like others are doing.
But what do you think? Is this an impressive way of cheating at Pokemon GO?
Source: