Is Okami HD Coming Soon?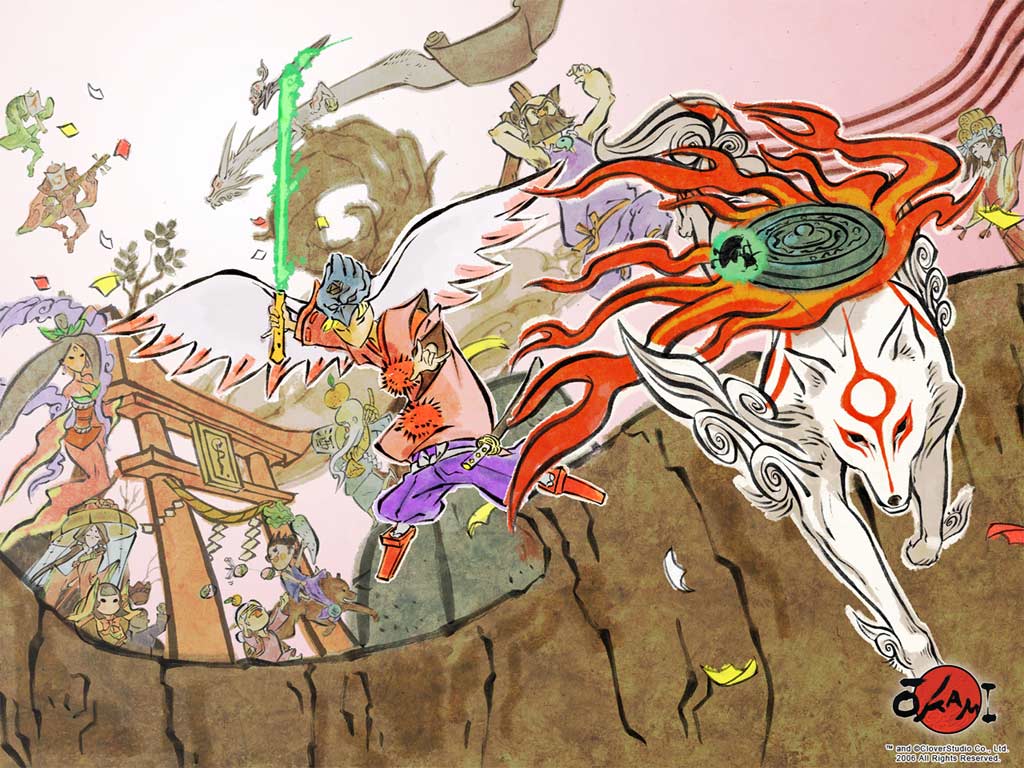 As of this point in time, quite a few people want to see Okami on modern consoles. After all, it looks amazing, with a visual style that seems almost perfect for a Wind Waker style reimagining. It plays well, getting near unanimous praise on its initial release.
And well, the game has stirred up quite the cult fandom over time. In that sense, it's almost like Capcom's Psychonauts or something. Namely, a classic beloved by everyone who played it.
Yet despite that, the chances of said game being ported have always seemed fairly slim. After all, Okami wasn't the biggest seller in the world, and Capcom barely remembers their lesser known franchises now.
In a world where even Mega Man seems to have been neglected, what chance has Okami got of seeing another rerelease?
Well, a better chance than before anyway. That's because as the title suggests, evidence has now popped up that Okami HD could be coming to the PS4 and Xbox One on the 12th of December 2017. This evidence is from various video game retailers, who have data for that exact title on their systems right now.
That's good news if true, especially given how amazing the PS3/Xbox 360 remaster of Okami really looks.
But is it actually true?
Well, it's hard to tell.
On the one hand, you have to keep in mind that Okami really didn't do well in terms of sales. Seriously, it was one of the biggest disasters Capcom ever had. All those positive reviews absolutely failed to translate to financial success on any platform.
As a result, you have to ask whether they'd even consider remaking it again. I mean, it was released on the PS2 and failed. It was released on the Wii and failed.
And while remaster sales figures don't seem to be online anywhere, it's likely they weren't utterly amazing.
So, in that sense, you have to ask yourself whether Nintendo would port it to even more consoles. It's certainly good enough to deserve a port for sure, but Capcom isn't a charity. Heck, they barely remember Mega Man exists, let alone stuff like Ghosts 'n Goblins and Viewtful Joe. Are they really going to remaster it again for more modern platforms?
It's a bit doubtful there. It seems like a poor move from the company on a business level.
Yet at the same time, it also seems fairly plausible in other ways. After all, they did port it all these times already, and the data is in retailers' systems.
So there's evidence of both Capcom supporting the title and of its existence in some form.
And when you add how it's likely just an upscaling of the original HD remaster, that makes it far more 'likely' than a lot of other rumoured games.
That makes evidence of a port or remaster more convincing than usual.
But I guess we'll just have to wait and see what happens for the time being. The evidence on both sides is just too evenly matched for a simple yes or no answer.
Still, what do you think? Would you want to see Okami HD on PS4 and Xbox One? Is the game even a plausible idea?
Post your thoughts on that (and more) here in the comments or on the Gaming Latest forums today!
Source: